There are 138 Charter members of CASCA. These ranged from senior members in the broader scientific community to graduate students in the rapidly expanding field of astronomy. Sadly, many of these Charter members are no longer with us. Here are short obituaries for some of these passed Charter members produced by the members of CASCA's Heritage Committee.
---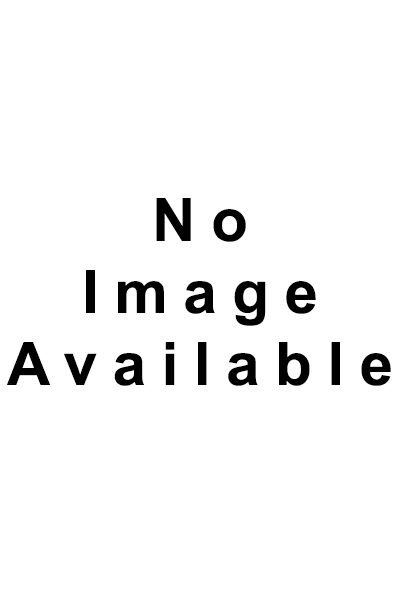 Gustav Alfonz (Gus) Bakos (1918 – 1991) was born in Trnava, Czechoslovakia, received a master's degree from the University of Bratislava in 1943, and later spent two fruitful years in Leiden. He arrived in Canada as a refugee without resources, and began graduate work at the University of Toronto in 1952, receiving an MA in 1954, and a PhD in 1960, under the supervision of Bev Oke and later Jack Heard. In the words of Don MacRae (1991), his life as a graduate student was "wretched" by modern standards. Minimal financial support was available, though he was awarded the one available graduate scholarship. He slept in a disused wooden shack on the Dunlap Observatory grounds or, in coldest times, in the furnace room or in temporary accommodation nearby. For his thesis research, he used the spectrograph on the 74" telescope, and a newly-built photoelectric photometer on the 19" telescope for his thesis work to study the luminosities, magnitudes, and colours of 75 visual binary pairs. This was one of the first studies to use visual binaries for stellar evolutionary studies by fixing coeval points in a colour-luminosity diagram.
In 1965, he joined the University of Waterloo as its first astronomer, retiring in 1986. He continued his research on the variability and properties of binary stars, using the telescopes at the Dunlap Observatory, as well as a 12" photometric telescope on the Waterloo campus. He published regularly up until his death, often with Czech colleagues, especially Jozef Tremko. He enjoyed showing off the sky and the telescope to the public, and interacting with the media. Appropriately, the University of Waterloo campus observatory has been named in his honour. To quote FitzGerald (1993), "Gus was well liked by his students, and was indeed a kind and generous person".
---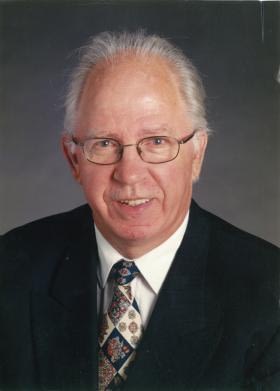 Giles Beaudet (1939-2020) received his PhD in 1968 at Cornell under the supervision of Edward Salpeter. His research was on the evolution of stars, and in particular the mechanism of energy loss through the emission of neutrinos His 1967 paper on the subject is highly cited. In 1968 he joined the faculty at the Université de Montréal, creating a graduate course on stellar evolution.
While Giles was a theoretician, he wanted to see the development of observational astronomy in Quebec. After pursuing a project to install a radio telescope, which failed, he worked with René Racine to identify a site for an optical telescope in Quebec. He identified Mont Mégantic as an excellent site and the proposal to build a telescope there was successful.
Giles was the Chair of the organizing committee for the 1979 IAU General Assembly held in Montréal. The conference was a great success and helped raise the profile of Quebec astronomy, and indeed all of Canadian astronomy. In 1982 Giles became chair of the Physics department. He is fondly remembered for the parties he organized while Chair, where these dancing and music with Giles playing accordion. In 1987, Giles became a Vice-dean in the Faculty of Arts and Science, developing and implementing a policy to recruit young, high-quality faculty members and supporting their early careers. He knew how to be demanding without being arrogant, an essential quality to properly fulfill the demanding mission entrusted to him.
Based on an obituary written by Robert Lacroix and Georges Michaud – http://www.aprum.umontreal.ca/Disparus/Beaudet-G.pdf
---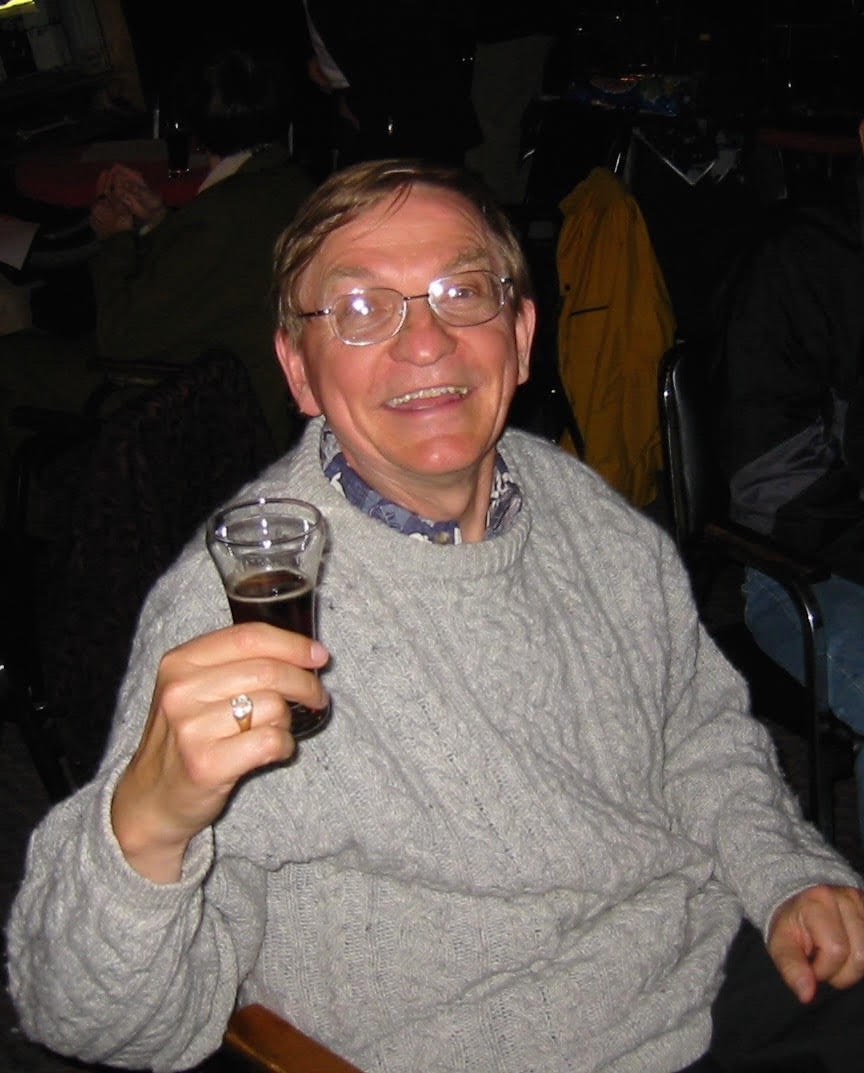 Richard Bochonko (1941-2014) was born in Winnipeg, Canada. He completed his B.Sc. (hons) in Mathematics at the University of Manitoba. During his undergraduate degree, he spent a summer at the Dominion Radio Astrophysical Observatory where he helped survey positions for the hundreds of wooden poles that made up the 22 MHz "T" antenna. He went on to earn his Ph. D. in astronomy at the University of Michigan with his thesis, "Theoretical Emission Line Profiles for Novae".
In 1970, Richard returned to Winnipeg joining the faculty as a professor in the Department of Mathematics and Astronomy (and later the Department of Physics and Astronomy) at the University of Manitoba. Richard was dedicated to teaching and a strong supporter of the local Winnipeg chapter of the Royal Astronomical Society of Canada. He spearheaded the acquisition of the 40-cm Evans' telescope from the Dominion Astrophysical Observatory after a sabbatical year in Victoria. This was to become the UofM's Glenlea Astronomical Observatory, a teaching observatory that has provided hands-on observing experience for many undergraduate students to the present day. Richard was passionate about the use of technology to enhance the teaching and learning experience. He was an early adopter of CCD cameras and their use in teaching. He spent several years leading the Office of Advanced Technology in Teaching at UofM's University Teaching Services.
As a Charter member of CASCA, Richard was active in the formation of the society and served as the second ever CASCA secretary from 1977-1983, in addition to serving on the education committee. He also spent a sabbatical year at the Canada-France-Hawaii telescope from 1983/84. Asteroid (414026) Bochonko, discovered from Maunakea by D. Balam on 2007-06-11, is named in his honour.
Based in part from Anderson J. and Anderson J., JRASC 109, 1, 2015 February, 43
---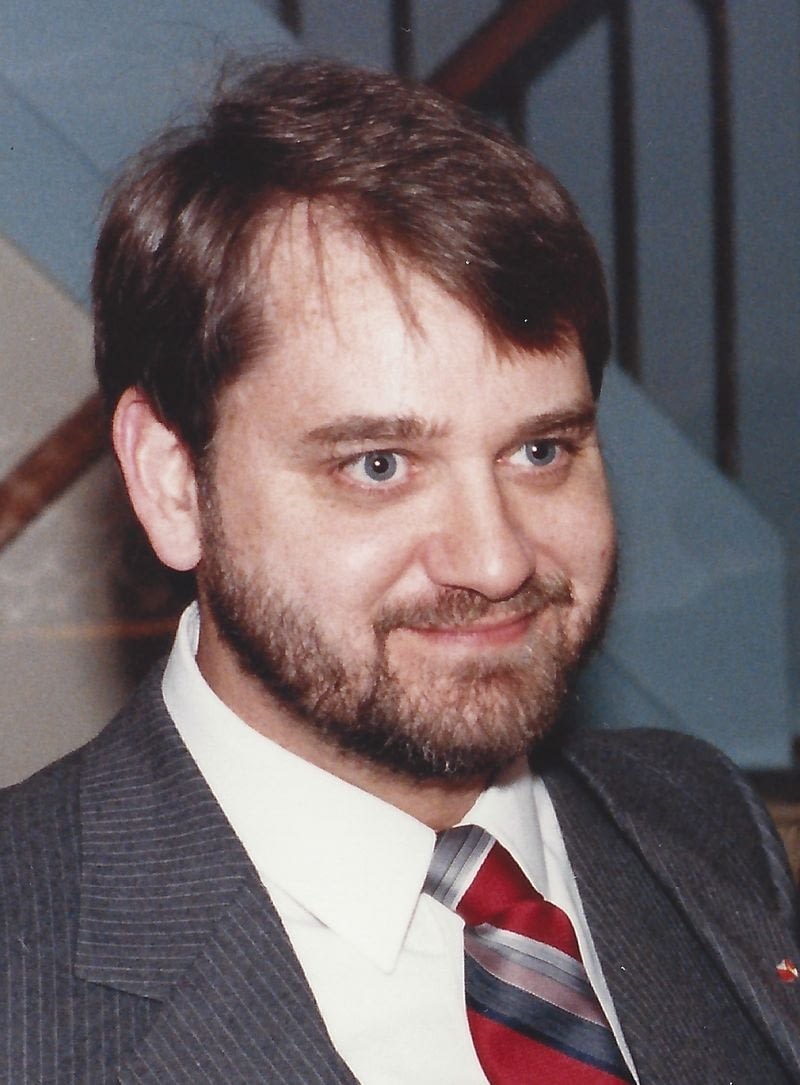 Charles Thomas (Tom) Bolton (1943 – 2021)
Bolton was born in Tennessee and raised in Illinois. He completed his BSc with Honors in Astronomy at the University of Illinois in 1966 and MSc in Astronomy at the University of Michigan in 1968. He continued at Michigan for doctoral studies with Professor Charles R. Cowley, and successfully defended his dissertation on "Spectral Synthesis of Low Dispersion Luminosity Criteria in A and F Type Stars" in December 1970. He began a postdoctoral fellowship at the University of Toronto in September 1970, working with R.F Garrison on spectral classification and J. F. Heard on the DDO's radial velocity programs. After serving as adjunct faculty in the Department of Astronomy for several years, Bolton was hired as an Assistant Professor in 1973, became a full Professor in 1980, and was appointed Emeritus faculty upon his retirement in 2008.
Bolton's most celebrated scientific contribution is certainly his discovery that the bright X-ray source Cygnus X-1 harbors a black hole. Bolton started monitoring this star spectroscopically from the David Dunlap Observatory (DDO) in the Fall of 1971, and by combining his radial velocity measurements with values available in the literature, he was the first to clearly show that the orbital elements "imply that the secondary is a black hole" (Bolton, C. T. 1972, Nature Physical Science, 240, 124). Continued monitoring and refined analyses of the inclination of the orbit confirms the identification of the unseen companion with a black hole. The discovery of the first black hole catapulted Bolton to fame, and he never tired of retelling the story as a vehicle for public outreach.
Bolton's research emphasized the stellar astrophysics of hot, massive stars. His particular interests included: studies of binary stars, especially X-ray and radio binaries; stellar atmospheres; using variability to probe magnetic and pulsational properties; and connecting all these observable properties to fundamental issues of stellar evolution. Bolton had a special knack for identifying significant problems that could be addressed through the patient collection, detailed analysis, and careful interpretation of high-quality spectra. Highlights include his studies of the chemically peculiar OBN/OBC stars; detailed investigations (with S. N. Shore and others) of the photospheres and magnetospheres of He-strong spectrum variables; studies (especially with the late M. T. Richards) of mass-transfer in the Algol system; and determining (with D. R. Gies) the binary status of massive, high-velocity "runaway" stars to constrain scenarios for their origin.
Throughout his career, Bolton devoted time and energy to scientific organizing committees, working groups, time allocation and scientific advisory committees for the benefit of the astronomical community, especially in Canada. He was a charter member of CASCA and was named a Fellow of the Royal Society of Canada in 1985. He was a rigorous, entertaining lecturer for courses that ranged from solar system astrophysics to spherical astronomy at the undergraduate level, and emphasized stellar atmospheres, binary stars, and observational techniques at the graduate level. For his PhD students, Bolton was simultaneously a patient advisor, stern task master, sympathetic mentor, and friend. Because Bolton was himself a superb writer, he set high standards for his students, and wielded his red mark-up pen with relish and ferocity.
Bolton remained a staunch supporter of the DDO as a research facility throughout his career. In the late 1970s he oversaw the installation of a PDS scanner to digitize photographic plates in the basement of the observatory, and obtained a series of infrastructure grants to maintain it as an open-use facility. In the 1980s he supervised the retrofitting of the DDO spectrographs to accommodate digital detectors. Starting in 1975, Bolton began a relentless campaign to limit light pollution caused by the rapid development of metropolitan Toronto. By engaging constructively with civic leaders and local developers, he arrived at a "win-win" solution that reduced light pollution at the DDO and lighting costs for the municipality. For his efforts, the Town of Richmond Hill recognized Bolton as an "Outstanding Citizen" in 1987, and in 1995 passed the first municipal Light Pollution Abatement By-Law in Canada, which he helped to draft.
Although the University of Toronto's decision in 2007 to sell the DDO was a bitter pill for Bolton, his continued efforts to preserve its legacy ultimately resulted in the Observatory being designated a Canadian National Historic Site. The Observatory continues to offer public outreach activities of the sort that Bolton championed: public talks and tours, ending with a look through the 74- inch telescope to couple inquisitive minds directly with the universe; a universe that we now know includes black holes.
https://baas.aas.org/pub/2021i0316/release/1
---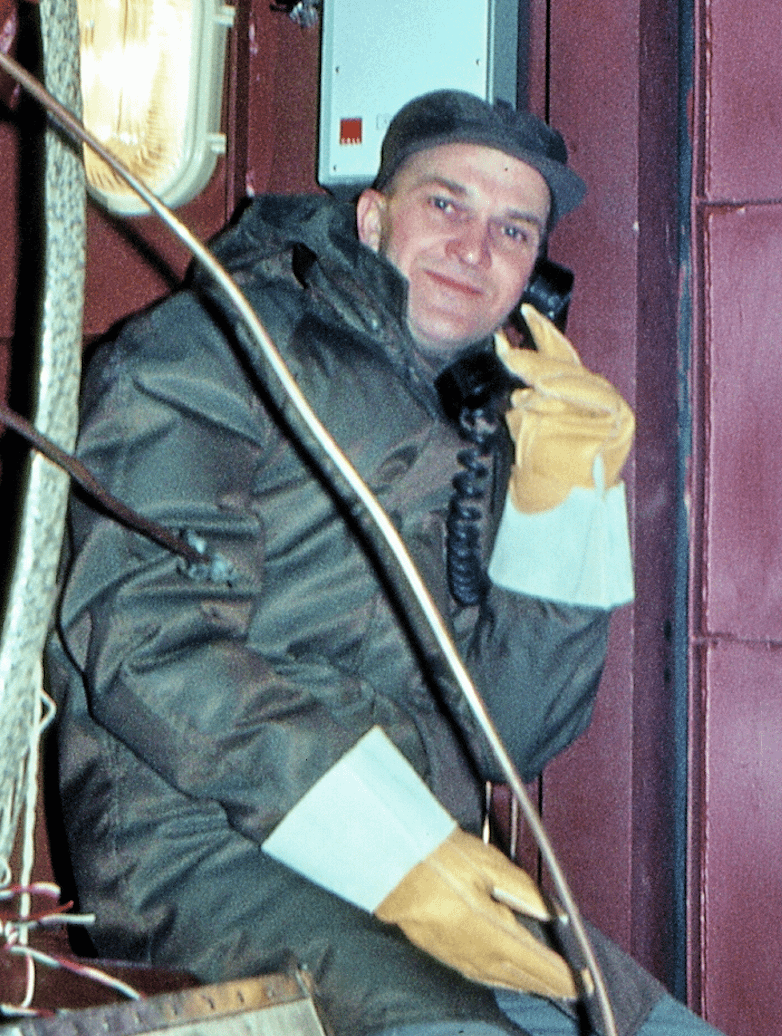 Norman Willard Broten was born in Choiceland, SK, on 1921.12.21. After serving in the RAF during WWII, Broten earned a B.Sc. in Physics at the University of Western Ontario in 1950. After working as a summer student at the NRC Goth Hill Solar Radio Observatory operated by Canada's first radio astronomer, Arthur E. Covington, Broten pursued radio studies of the sun's emission at a wavelength of 10.7 cm, eventually using a 150-ft slotted waveguide radio array to resolve sunspot features. From 1963 to 1965, Broten was seconded to Sydney, Australia, to conduct research and become familiar with the operation of the Parkes 64-m radio telescope, which was designed by Freeman Fox & Partners who were also designing the 46-m radio telescope at Algonquin Radio Observatory. Broten played an essential role in the commissioning and operation of the ARO 46-m, and in 1967, played a key role in Canada's development of long-baseline interferometry, for which he shared the 1971 Rumford Prize from the American Academy of Arts and Sciences. In 1974, Broten was appointed Head of the NRC Radio Astrophysics Branch, and from 1975 published a number of articles on the radio detection of complex molecules in interstellar clouds. Broten was elected a fellow of the American Academy for the Advancement of Science in 1967 and was awarded an honourary Ph.D. from UWO in 1984. Broten retired from the NRC in 1986 and passed away on 2015.01.12 in Greely, ON.
https://baas.aas.org/pub/norman-w-broten-1921-2015/release/1
---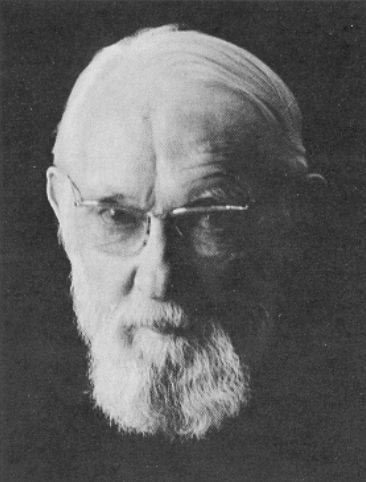 Fr. Michael Walter Burke-Gaffney, S.J. (1896 Dublin–1979 Halifax), was instrumental in establishing the modern tradition of university based astronomy in Atlantic Canada.
Fr. Burke-Gaffney read engineering at the National University of Ireland, graduating with a Bachelor of Engineering degree in 1917, during a period of considerable political and social unrest in his native country. He was employed as an engineer for the War Office in London during the Great War. Upon emigrating to Canada he worked as a civil engineer in the 1920s, concurrently entering the Jesuit novitiate. He was ordained priest in 1930, having become a Canadian citizen five years earlier. He taught in various institutions of his order till he was sent to Georgetown University, where he earned an M.Sc. in mathematics (1933), and the Ph.D. with a thesis on "Johann Kepler and Modern Astronomy" (1935), which he later worked into Kepler and the Jesuits (Milwaukee: The Bruce Publishing Company, 1944). He was probably the only charter member of CASCA whose doctoral thesis was in the history of astronomy. His monograph is still occasionally cited in the literature.
At Saint Mary's University (SMU) in Halifax he held the office of Dean of Engineering (1940–1948), then was professor of Applied Science (1948–1955), and following that became professor of astronomy for a decade before his retirement (1955–1965). He established the astronomy program at SMU. Besides being one of CASCA's charter members, he also established the Halifax Centre of the RASC. In addition to his historical research, his chief public service to the discipline was as a regional founder, teacher, and intelligent popularizer. SMU acknowledged his role by naming its observational facility the Burke-Gaffney observatory.
R.C. Brooks, "Rev. M.W. Burke-Gaffney, S.J., 1896–1979", JRASC 73, 2 (1979 April), 100–102
R.P. Broughton, Looking Up: A History of the Royal Astronomical Society of Canada (Toronto–Oxford: Dundurn Press, 1994), p. 244
Burke-Gaffney Fonds, Saint Mary's University, https://www.smu.ca/webfiles/bg_fonds.pdf
—R.A.R.
---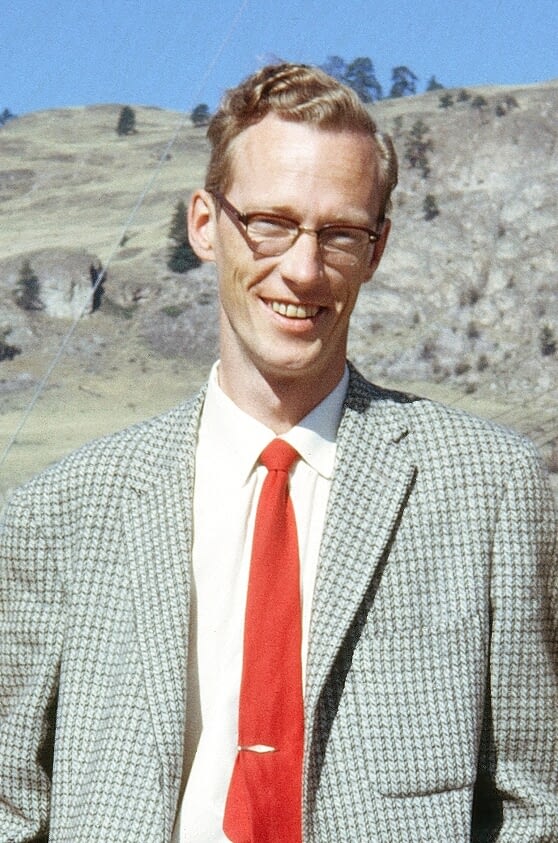 Carman Hudson Costain was born in Saskatoon, SK, on 1932.04.26. He earned a B.A. and an M.A. in Physics from the University of Saskatchewan in 1954 and 1955, respectively. Following in his older brother's footsteps, he went overseas to Cambridge University for his graduate studies. (Carman's brother, Cecil, later became the Head of the Time and Frequency Section of the National Research Council of Canada in Ottawa.) Costain joined the radio astronomy group at the Cavendish Laboratory, where his graduate supervisor was Francis Graham Smith, as well as the Cambridge University Ice Hockey Team. His work involved the development of a novel aperture synthesis radio telescope to map emissions at wavelength of 8 meters. The head of the group, Martin Ryle, would later share the 1974 Nobel Prize for developing this technique. In 1960 Costain earned his Ph.D. becoming the first Canadian to receive a doctorate in the field of radio astronomy. Prior to earning his Ph.D., Costain moved back to Canada in 1959 to join the staff of the newly built Dominion Radio Astrophysical Observatory in Penticton, BC, where he was solely responsible for the design of a 22 MHz telescope, which consisted of 1700 cedar poles spread across the White Lake valley in a T-shaped array. In the 1970s, Costain contributed to the design of the DRAO Synthesis Telescope. Costain was called to Ottawa in 1984 to help with the resurfacing of the 46-meter telescope at the Algonquin Radio Observatory, where he developed a holographic method for measuring the surface accuracy of the dish. After the ARO was closed, Costain returned to the DRAO where he developed new imaging techniques for the Synthesis Telescope until his death on 1989.12.21.
http://articles.adsabs.harvard.edu/pdf/1990JRASC..84..243L1932.04.26
---
Arthur Edwin Covington (1913 – 2001) was born in Regina, SK., studied mathematics and physics at UBC, earning both bachelors (1938) and masters (1940) degrees there, and then moved to the University of California at Berkeley for doctoral studies in nuclear physics. In 1942, however, he moved back to Canada to join the war effort by working on radar at the Radio Branch of the National Research Council's Laboratories. Following the war, he converted radar equipment to study the Sun at 10.7 cm. He showed convincingly that active regions on the Sun were sources of strong decimetric radiation. In this work, he became Canada's first radio astronomer. The solar flux monitoring program continued well after his retirement in 1978. Subsequently, NRC established the Algonquin Radio Observatory for solar and galactic observations. After the closure of that facility, monitoring continued at the Dominion Radio Astrophysical Observatory. A unique sundial fabricated from radar instrument components was erected in Covington's honour near the laboratories where he carried out this work so diligently. For further details see V. Gaizaukas's "Obituary: Arthur Edwin Covington, 1913-2001," Physics Today, 34, 1357.
---
A. Vibert Douglas (1894 – 1988) was born in Montreal but spent her early life in England as both of her parents died the year she was born. She returned to Montreal in 1904 to attend Westmount Academy. Douglas was interested in science but felt that her gender was a handicap. In high school she was refused admission to a small science club solely based on the fact that she was a woman. In 1912 she began her studies in mathematics and physics at McGill.
In 1915 she returned to England at the suggestion of her brother. She was invited to join the war effort (WW I) and started work in the War Office as a statistician. In 1918, at the age of 23, she was awarded the Order of the British Empire for her war work.
After returning to Montreal she earned a bachelor's and a master's degree from McGill. She then went to the University of Cambridge, studying under Arthur Eddington, the famed physicist/astronomer. She earned her PhD in astrophysics from McGill in 1926, the first person to receive such a degree from a Quebec university. Because of her interest in the history of astronomy and her personal knowledge of the man, she was asked to write the biography of Arthur Stanley Eddington. Published in 1956, it is still the only biography of this outstanding astronomer.
She then joined the faculty at McGill lecturing in physics and astrophysics. She moved to Queen's University in 1939 where she served as Dean of Women until 1958. She was Professor of Astronomy at Queen's from 1948 until her retirement in 1964. In 1967 she became an Officer of the Order of Canada and in the same year, the National Council of Jewish Women named her as one of 10 Women of the Century.
She was the first woman to be President of the RASC (1943-1944) and founder of the RASC Kingston Centre in 1961.
---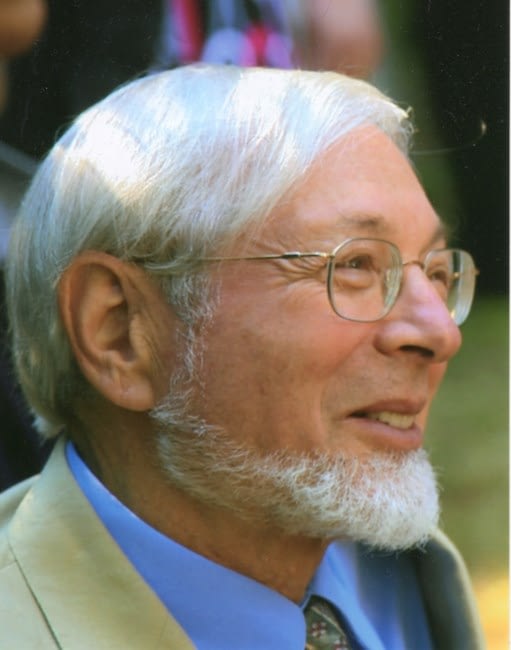 Paul Feldman (1940 – 2020) received degrees at MIT and Stanford followed by post doctoral Fellowships at Cambridge and Queen's Universities. He was hired as a research astronomer by NRC in 1974. Paul was a very accomplished astronomer in both theory and observations, and at several different wavelengths. At first he worked on the emission mechanisms of both Quasars and Pulsars. He was involved with using the Algonquin radio telescope in SETI observations, and when Canada became a partner in the James Clerk Maxwell telescope, he transformed into a molecular spectroscopist, using the JCMT to study the molecular line emissions from molecular clouds. I spent a sabbatical year at the JCMT and would encounter Paul on his visits. He was always interesting to listen to, whether on scientific topics, or social issues.
Paul was also a member of the ODIN satellite team and originally was a Canadian Associate scientist on the Herschel HIFI team. Paul worked with Alan Bridle to search for SETI signals at 1.35 cm (the first such study) in thirteen nearby stars. He was involved in the study of mass extinctions and wrote a paper disputing the then popular idea that a supernova explosion was responsible for the death of the dinosaurs.
Paul gave great service as head of the CTAG committee which evaluated requests for time on the JCMT. Being on that committee, I could see how much work Paul put into that job and how much preparation he did before each of our meetings.
Later In his career, Paul had an interest in the history of science and published an article on Grote Reber in Sky and Telescope.
In all of his astronomical endeavours, Paul can truly be called a Renaissance man.
Bill McCutcheon (relying heavily on the information from Douglas Scott whose biography of Paul is published in
the IAU-URSI Historical Radio Astronomy Working Group Biographical Memoirs)
---
J Murray Fletcher (1940-2012)
After completing his MSc at U Toronto (1964), Murray spent his entire career at the DAO until retirement in 2010. Working closely with Harvey Richardson, he mastered the art of aligning complex optical system. Apart from such instruments as the radial velocity scanner in the McKellar spectrograph, he aligned the adaptive optics for systems such as HR cam, PUEO, Altair, and contributed significantly to the Gemini Planet finder and the TMT NFIRAOS designs. He applied his expertise in on-instrument wave-front sensors to the design of GMOS and Flamingos-2 on Gemini and, later, for the TMT infrared instruments, IRMOS and IRIS. Murray was very much a team player. He would say `let me think about that' and return with an answer. His skill was a key to the high quality of decades of Gemini and CFHT observations. (Gordon Walker, John Pazder)
---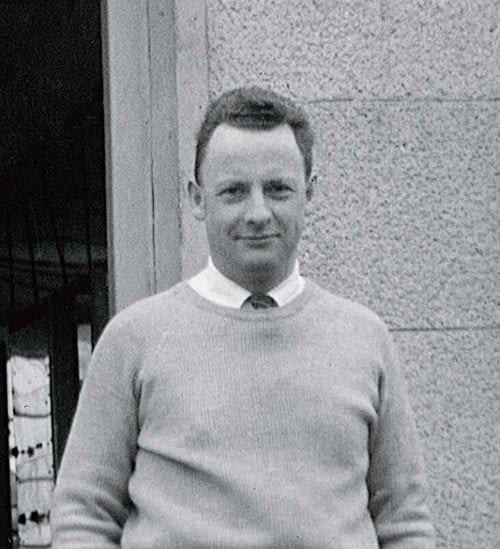 John A. Galt (1925 – 2012) was born in Ontario in 1925 and obtained his Ph.D. in Physics from the University of Toronto. His research area was spectroscopy. While not trained as an astronomer during his University studies, he was a smart scientist and easily adapted to another field of research. John had gained some experience of astronomical research when he worked at the Dominion Astrophysical Observatory for the summer of 1952. About this time a search was on to find a radio quiet site for a radio observatory in Canada. The site at White Lake near Penticton B.C. was chosen and in 1957 John was hired as the first employee of the new Dominion Radio Astrophysical Observatory (and later as Director from 1962-1981). He was then sent to Jodrell Bank near Manchester to gain experience in the rapidly developing field of radio astronomy. While there, he was involved in the first attempts to measure the Zeeman splitting of the HI line. In 1959, he moved to Penticton to start work at the D.R.A.O.
One of the most famous moments in Canadian radio astronomy came in 1967 when the 26m telescope at DRAO was used with the 46m telescope at ARO to make the first very long baseline observations. This was a milestone achievement and resulted in the award of the Rumford medal to the authors of the paper (Broten et al. 1967, Science 156, 1592). John was very proud of that.
John was an inveterate tinkerer and he most always got things to work, He enjoyed what he did and he had a sense of humour which carried him a long way. Many friends know about the Galt bicycles which were put together in such a way that you had to do everything backwards to successfully ride them. When Pierre Trudeau first became Prime Minister, there was a lot of emphasis on bilingualism. John installed a bilingual communication system between the control room of the 26m and the basement lab. It was just a flexible tube through a hole in the floor with a flared horn at each end. Another gadget he built was a heliostat on his home roof to keep the dining room chandelier casting spectra all day.
John was always interested in scientific and technical developments and attended conferences, both physics and astronomy until near the end.
Bill McCutcheon (with substantial material from Dougherty, Landecker, and Robishaw https://rahist.nrao.edu/HRAWG-bio-memoirs.shtml)
---
Robert Frederick (Bob) Garrison (1936 – 2017) was an astrophysicist and professor at the University of Toronto, well known and respected for his work refining and using the MK System of Stellar (Spectral) Classification.
Bob was born in Aurora, Illinois, served in the US Marine Corps (1954-56) and then attended Earlham College (B.A. 1960 in Math). There he was influenced by Professor Clifford Crump to consider a career in Astronomy. This led him to studying Physics at the University of Wisconsin (1960-61) and obtaining a Ph.D. in Astronomy at the University of Chicago (1966). William W. Morgan at Yerkes Observatory was Bob's thesis advisor, who inspired Bob to make MK classification and spectral analysis of stars the focus of his research. Bob held a postdoctoral fellowship at the Mount Wilson and Palomar Observatories in 1966-68, and then joined the faculty at the University of Toronto in 1968. He served for many years as the Associate Director of the David Dunlap Observatory and was the driving force behind the construction and sustained operation of the University of Toronto Southern Observatory (UTSO) in Chile. The UTSO 24-inch telescope was well-endowed with excellent instrumentation and generated a tremendous quantity of high-quality spectra, images and photoelectric data to support a wide range of projects, making it one of the most productive telescopes in the world, given its modest aperture. Bob was particularly proud of his discovery of a pure helium star (1973), the brightest-known cataclysmic variable (1983) and the discovery of SN1987A by then Resident Astronomer at the UTSO, Ian Shelton.
Bob was intent on spreading the joys of astronomy to undergraduates and non-scientists. He enthusiastically taught the popular introductory Astro 101 course for non-science students; and in the early 1970s, he helped develop and teach an interdisciplinary course called Life on Other Worlds, long before the subject was deemed worthy of serious academic consideration. In 2001, Bob was awarded the inaugural Lifetime Teaching Achievement Award by the Faculty of Arts and Science of the University of Toronto. Bob loved explaining astronomical issues at public lectures, and supported outreach and amateur astronomy. He was President of the Royal Astronomical Society of Canada (2000-02), President of the Royal Canadian Institute (1993-94), and President of the International Astronomical Union's Commission on Stellar Classification (1985-88). In 2003, he received the Queen's Golden Jubilee medal for service to Canada.
http://www.astro.utoronto.ca/about/history/bob-garrison/
---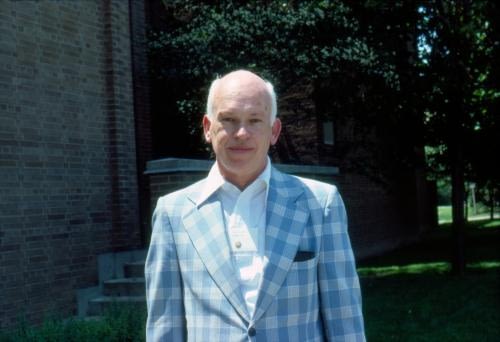 Ian Halliday (1928 Lloydminster SK-2018 Ottawa) was a noted meteoriticist, who planned and directed the Canadian Meteorite Observation and Recovery Project (MORP), which produced abundant data of lasting quality and utility in characterizing meteor physics.
Ian Halliday's entire university training was at the University of Toronto, where he earned a B.A. in Astronomy (1949), followed by an M.A. (1950), and culminating with a doctorate with a thesis on "A Study of Stellar Luminosities from Stellar Spectra Taken at the David Dunlap Observatory" (1952) . He joined the Dominion Observatory's (DO) Stellar Physics Division several years later (1954), and shortly thereafter found himself in charge of its meteor program (1955–). With the reorganization of Canadian Government astronomy (1970) he became a Senior Research Scientist at the NRC's Herzberg Institute.
Under Peter Millman he was recruited to the labour of reducing spectroscopic meteor data from the Meanook and Newbrook Observatories. Among other discoveries, Ian Halliday was the first to detect the auroral green line in meteor spectra. A little later he was involved in the DO's program to identify terrestrial impact sites. At the NRC he was the lead scientist designing and implementing the Canadian Meteorite Observation and Recovery Project (MORP), consisting of 12 automated observatories (camera stations) installed across the Canadian prairies to record fireballs (ca. 1970–1985). One notable success was the photographic capture and physical recovery of the Innisfree fall (1977). The data from the MORP stations allowed the orbit of Innisfree to be amongst the most reliably determined of any in the corpus. Additionally, the reduction of the MORP data delivered the definitive photographic orbits of 360 fireballs, a notable achievement. According to a successor in the discipline "The MORP fireball survey and the associated flux of objects in the decimetre to metre range remain definitive values in the field today…No comparably calibrated fireball survey has been able to match the thoroughness of his MORP analysis" (Brown 2018, 193). In the preparations for the 1986 apparition of comet 1P/Halley, Ian Halliday was appointed Chair of NASA's Steering Group of the International Halley Watch.
He served as National President of the RASC (1980–1982), and later as Honorary President (1989–1993). He had earlier been the editor of JRASC (1970–1975). In recognition of his contributions to meteoritics the IAU named asteroid 3944 Halliday in his honour, and he was a Fellow of the Meteoritical Society (1962).
R.P. Broughton, Looking Up: A History of the Royal Astronomical Society of Canada (Toronto–Oxford: Dundurn Press, 1994), p. 145
Peter Brown, "In Memoriam: Ian Halliday", JRASC 112, 5 (2018 October), 192–194
—R.A.R.
---
Gerhard Herzberg (1904 – 1999), born in Hamburg, Germany, was awarded the Nobel Prize for Chemistry in 1971. Educated at the University of Darmstadt, at which he earned a doctorate in engineering, he left Germany in 1935 to take up a teaching post at the University of Saskatchewan. After a decade, he left for a research position at the Yerkes Observatory but in 1948 returned to Canada to join the National Research Council, where from 1949 to 1968 he was director of physics. In 1969, NRC named him a Distinguished Service Officer, a rank he held until 1987. His field was the electronic structure of molecules and free radicals, and his pioneering work laid the foundations of molecular spectroscopy. Among his 200 or more published works is the seminal book "Atomic Spectra and Atomic Structure," first published in German in 1936 and translated into English by J. W. T. Spinks, the University of Saskatchewan chemist who facilitated Herzberg's move to Canada. In 1975 the astronomy and spectroscopy branches were organized into the Herzberg Institute of Astrophysics. He was a powerful champion of federal support for basic research. In addition to the Nobel Prize, among the many honours accorded him were fellowship in the Royal Society of London, appointment to the Queen's Privy Council of Canada and Companion of the Order of Canada. For further details of his remarkable life and career, consult "Gerhard Herzberg: An illustrious Life in Science," by Boris Stoicheff (2002).
---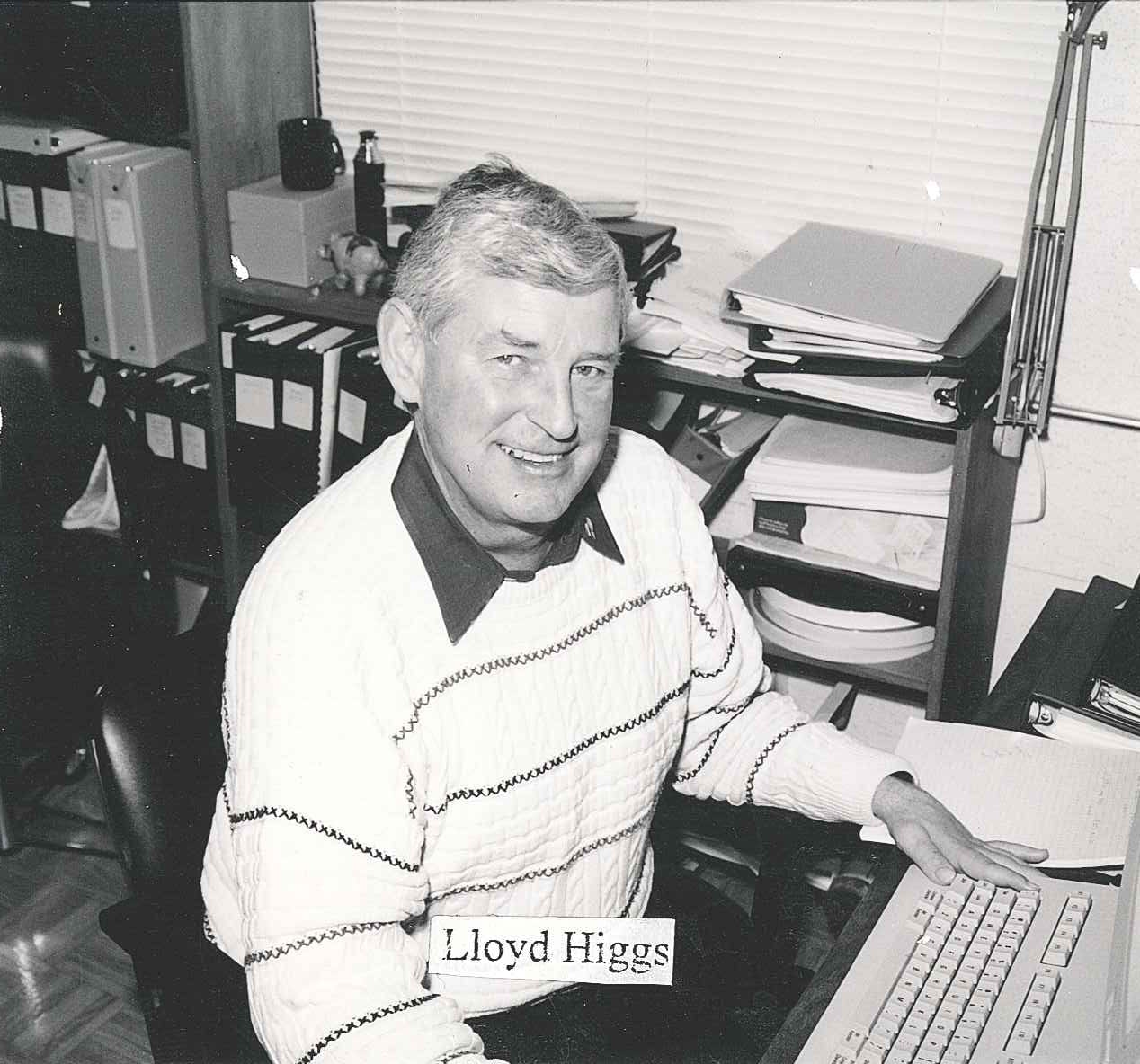 Lloyd A. Higgs (1937 – 2020) was born in Moncton N. B. He graduated from UNB and went to Oxford, as a Rhodes Scholar, where he received his D. Phil. In Astrophysics in 1961. He returned to Canada and began his career in research with the Radio and Electrical Engineering Division of the National Research Council. Lloyd studied Planetary Nebulae, supernova remnants, and radio recombination lines, and worked on the development of software for data reduction. While at NRC, Lloyd was involved in the development and implementation of the Algonquin Radio Observatory 46m diameter telescope.
Lloyd was always an enthusiastic supporter of the RASC and was the editor of the Journal from 1976-1980 and National President from 1988-1990 during which time he spoke at meetings at nearly all of the twenty two centres. Few professional astronomers have been as committed to the RASC as Lloyd was. On stepping down as editor of the Journal, Lloyd wrote "the frequent contacts with enthusiastic amateur astronomers were refreshing experiences which never failed to rekindle my own flagging spirits".
Lloyd moved to Penticton in the 1980s to become director of the Dominion Radio Astrophysical Observatory. Work being done at this observatory was already highly regarded by outside sources, and under Lloyd's leadership this excellence continued. With the synthesis telescope and the 26m telescope providing complete coverage in the u-v plane up to 600 m, DRAO was hosting a steady stream of visiting astronomers.
Lloyd gave great service to our professional society, the Canadian Astronomical Society and was president from 1992 – 1994. Lloyd was a member of the Rotary club and worked hard for the Penticton chapter, in particular for the 'End Polio Now' campaign. He was presented with the Polio champion award for the Penticton Sunrise Rotary. Through Rotary, Lloyd was a regular volunteer at the annual Iron Man competition held in Penticton.
Bill McCutcheon (with information from the obituary by Peter Broughton in 'Looking Up').
https://www.providencefuneralhomes.com/obituary/Lloyd-Higgs
---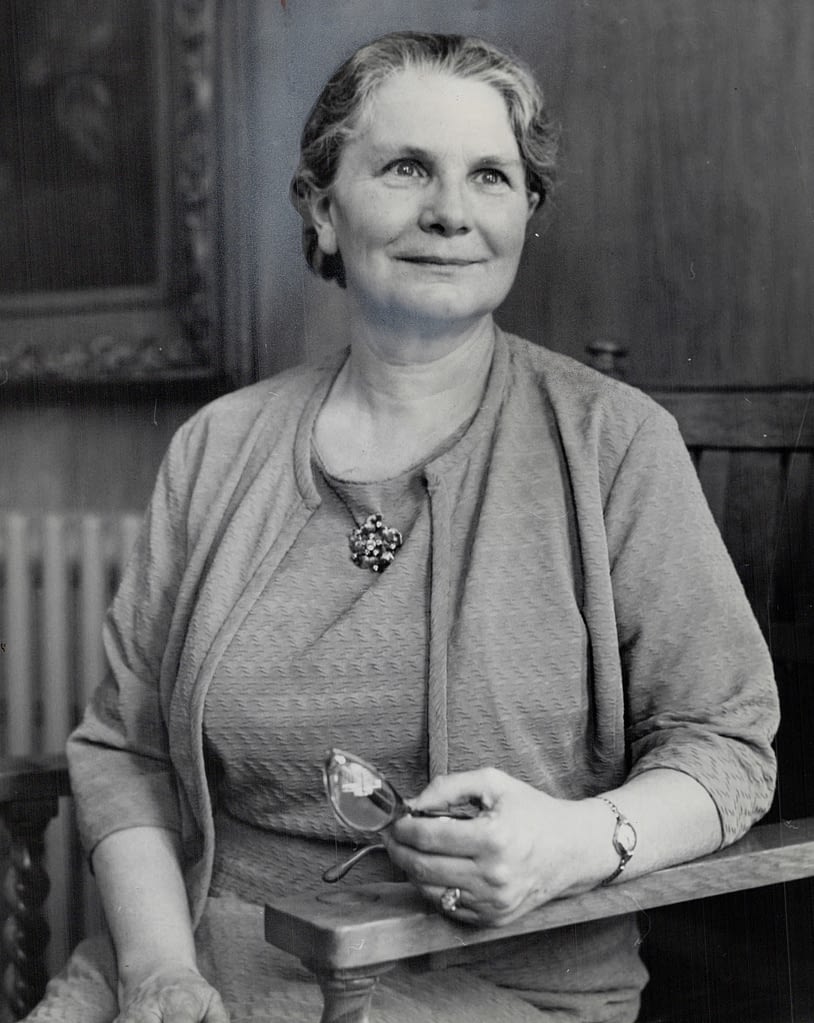 Helen Sawyer Hogg (1905 – 1993) was an expert on globular star clusters and the founding President of the Canadian Astronomical Society when it formed in 1971.
Helen Battles Sawyer was born in Lowell, Massachusetts. Her university career began in 1922 with undergraduate studies at Mount Holyoke College. A chance encounter with Annie J. Cannon in 1926 led to Helen being recommended to work with Harlow Shapley at Harvard for graduate studies. Helen was the first student that Shapley supervised for a doctorate on the subject of star clusters, the field in which he had made his name. She worked closely with Shapley during her years at Harvard and had her name on a dozen papers before she submitted her doctoral thesis. She received an A.M. in 1928 and Ph.D. in 1931 (both from Radcliffe College, because Harvard wasn't giving graduate degrees in science to women at that time).
Helen married fellow student Frank Hogg in 1930, and in 1931 they moved to Victoria, BC where Frank was appointed to the staff of the Dominion Astrophysical Observatory (DAO). Helen used the 72-inch telescope (initially as an unpaid volunteer) to begin her own program searching for and studying variable stars in globular clusters. In 1935, Helen moved to Ontario where Frank had now joined the staff of the University of Toronto David Dunlap Observatory (DDO). Helen continued her observing program with the DDO 74-inch telescope and received her first appointment from the University of Toronto in 1936 as a Research Assistant.
Helen rose through the academic ranks at the University of Toronto to become a Full Professor in 1957. In 1976, she was appointed Professor Emeritus. In the international astronomical community, Helen was very well known for her research on variable stars in globular clusters. She took over 2000 photographs, discovered hundreds of variables and published more than 200 papers. Her knowledge of the night sky was phenomenal. Her Catalogues of Variable Stars in Globular Clusters are valuable reference sources that are frequently cited in the literature. She published three editions: in 1939, 1955, and 1973, and was working on the fourth at the time of her death. An IAU Colloquium was held in honour of her life work in this field at the University of Toronto in 1972.
For thirty years (1951 to 1981), Helen wrote a weekly column entitled With the Stars for the Toronto Star. In 1970, she presented her own astronomy series on TV Ontario, and in 1976 her popular book on astronomy, The Stars Belong to Everyone, was published by Doubleday Canada.
Professor Hogg was an active member of the Royal Astronomical Society of Canada for more than 60 years and active in several professional organizations. She was President of the American Association of Variable Star Observers (1939–1941), International Astronomical Union Subcommission: Variable Stars in Star Clusters (1955–1961), Physical Science Section of the Royal Society of Canada (1960–1961), Royal Canadian Institute (1964), and councillor of the American Astronomical Society (1965–1968). In 1968, she was one of the first two women appointed as directors of the Bell Telephone Company of Canada and was re-elected as a director at every annual meeting until her retirement from the Board in 1978.
Throughout her distinguished career she received numerous awards and honours. In 1949, she won the Annie J. Cannon prize of the American Astronomical Society. In 1967, she was awarded the Medal of Service of the Order of Canada; and in 1976 was promoted to Companion of the Order. In 1983, she received the Dorothea Klumpke-Roberts award from the Astronomical Society of the Pacific for her work in public education. She received the Order of Merit, City of Toronto in 1985 and the Sandford Fleming Medal of the Royal Canadian Institute that same year. In 1992, a few months before her death, the Commemorative Medal for the 125th Anniversary of the Confederation of Canada was conferred upon her. Two facilities were dedicated to her: the observatory at the National Museum of Science and Technology in Ottawa, and the telescope at the University of Toronto's southern site in Chile. Asteroid 2917 was named Sawyer Hogg in her honour in 1984.
Professor Hogg was an important role model for women in the Physical Sciences. Throughout her life she encouraged women to pursue careers in science. In fact, only a few days before her death she participated in the taping of a video sponsored by the University of Toronto to attract young women into the sciences.
http://www.astro.utoronto.ca/about/history/helen-sawyer-hogg/
---
Victor Hughes (1925-2001). A full obituary for Vic Hughes was published by Dick Henriksen (2001, BAAS, 33, 1572-73), to which we refer readers. Vic, born in Britain, graduated from the University of Manchester in 1944 during WW2, and spent the remainder of the war at the Malvern Telecommunications Establishment, where he was caught up in radio detection and the early stages of radio astronomy. He did graduate work at Jodrell Bank, and spent many years doing research in radio and space research in the British scientific civil service prior to immigrating to Canada in 1963. He joined the physics faculty at Queen's University, later being awarded a D.Sc. from the University of Manchester for his devoted work during a career in radio astronomy. Vic was instrumental in the early instruction at Queen's of many undergraduates, graduates, and postdoctoral fellows, and was a constant attendee at CASCA meetings where he loved to speak about one of his favourite radio sources, Cepheus A, and what his observations revealed about the process of star formation.
---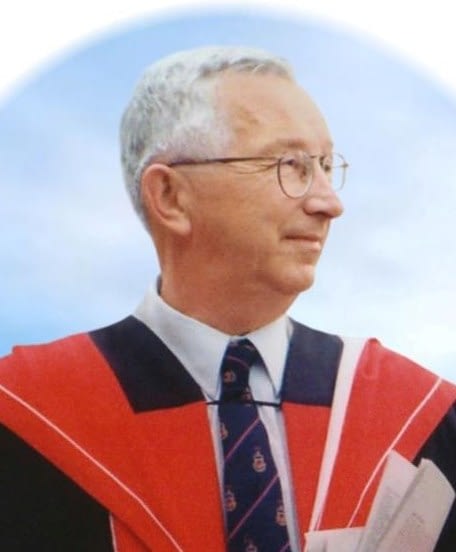 Kimmo Albin (Kim) Innanen (1937 – 2011) was born in Kirkland Lake, Ontario, on March 12, 1937, to Finnish parents. He received a BASc in Engineering Physics from the University of Toronto in 1959, an MSc in Applied Mathematics from the University of Waterloo in 1960, and a PhD in Astronomy from the University of Toronto in 1964. His doctoral thesis on "Models of the Distribution of Mass in the Galactic System" was supervised by Sidney van den Bergh. He also received an honorary doctorate from the University of Turko, Finland, in 1995, in recognition of his important research, some of it in collaboration with other Finnish astronomers. He was also a proud Professional Engineer throughout his life.
He was a faculty member at the University of Western Ontario from 1963 to 1966, when he joined the Department of Physics and Astronomy at York University, where he also served effectively as Dean of Science from 1986 to 1994, and in many other roles. He was instrumental in the creation of the Canadian Institute for Theoretical Astrophysics, and served several terms on the CITA Council.
His research dealt with celestial mechanics, galactic and solar system dynamics, especially asteroids, and he published almost 200 papers and abstracts on these topics. He also maintained an interest in the dynamics of the Milky Way, the Local Group, and other galaxies. With Seppo Mikkola, he predicted the existence of "Mars Trojans", later discovered observationally. He co-discovered Earth's first co-orbital companion asteroid Cruithne, and studied other planetary co-orbital companions. He gave the CASCA/RASC Helen Sawyer Hogg Public Lecture in 1991, on "The Prediction and Discovery of a Martian Trojan Asteroid". Appropriately, an asteroid was named after him in 1992. His passions, beyond his teaching and research, were music, reading, travelling, tennis and skiing, cottage life – but, above all, his family.
---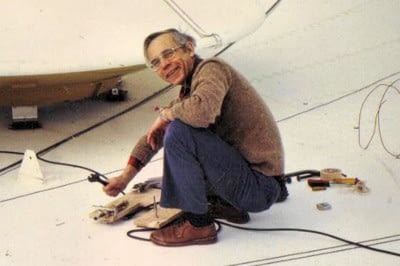 Thomas Harry Legg was born in Kamloops, BC, on 1929.05.04. He earned a B.Sc. with honours in Engineering Physics from UBC in 1953, and an M.Sc. and Ph.D. in Physics from McGill in 1956 and 1960, respectively. Legg joined the National Research Council of Canada in 1960, initially working with Arthur E. Covington on radio studies of the Sun at the the Goth Hill Solar Radio Observatory in Ottawa. Legg worked with Covington to design, build, and commission a 40-element interferometer at the Algonquin Radio Observatory. This instrument operated at a wavelength of 10 cm and consisted of 10-foot dishes on an east-west baseline; it was used to study the Sun and the brightest astronomical radio sources. Legg was a member of the Canadian team that in 1967 first demonstrated the technique of very long baseline interferometry between the 84-foot telescope at the Dominion Radio Astrophysical Observatory in Penticton, BC, and the 150-foot telescope at the Algonquin Radio Observatory in Lake Traverse, ON—a baseline of 3,084 km. The team was awarded the 1971 Rumford Prize by the American Academy of Arts and Sciences (the only other time this medal was awarded to a non-US researcher was in 1930 when it was given to fellow Canadian, John Stanley Plaskett). Legg conducted VLBI research on quasars, active galaxies, pulsars, masers, and superluminal sources; he also took part in space-geodetic work that exploits the VLBI technique to measure tectonic plate motions. From 1978-1980, Legg produced proposals to create a Canadian Long Baseline Array, but the project fell just short of being funded. In the 1980s, Legg helped to develop a focal-plane array on the James Clerk Maxwell Telescope in Hawaii. Legg retired in 1995, but continued as an NRC Guest Worker until shortly before his death on 2011.06.14.
---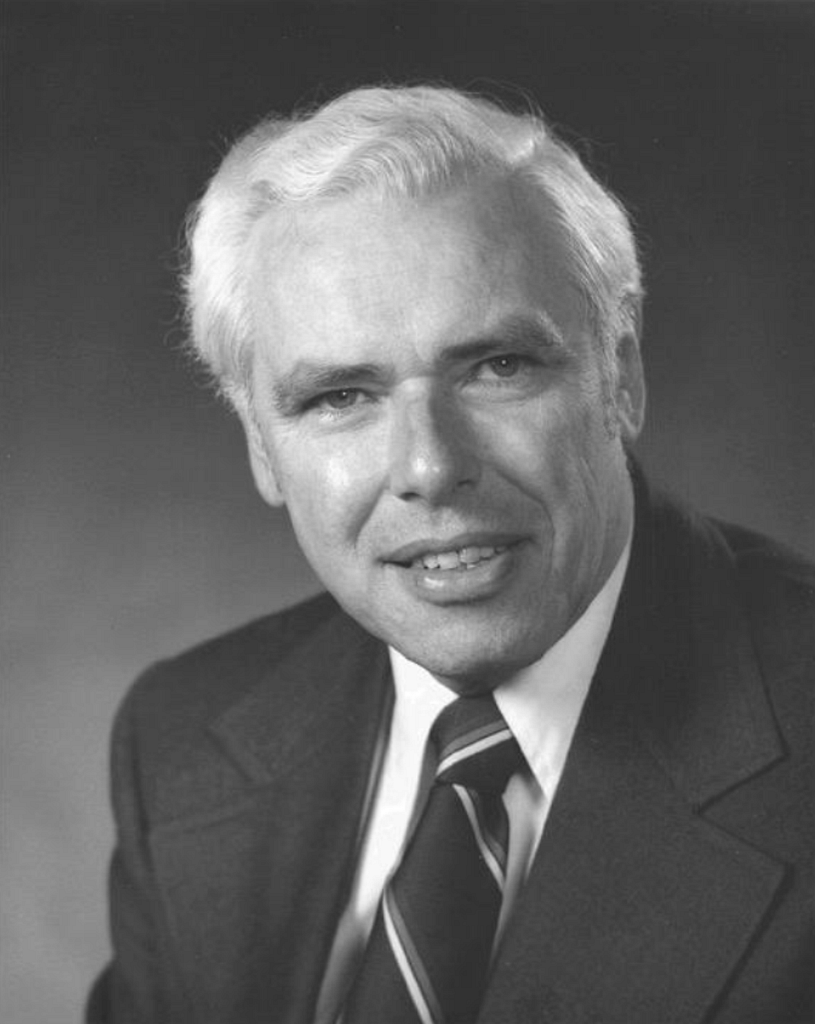 Jack Lambourne Locke was born in Brantford, ON, on 1921.05.01. Locke earned a B.A with First Class Honours in Physics in 1946 and a Ph.D. in Physics in 1949, both from the University of Toronto. Locke joined the Dominion Observatory in Ottawa where he undertook the modernization of their solar program and was promoted to Chief of the Stellar Physics Division in 1955. Locke organized a colloquium series on the relatively new topic of radio astronomy and worked with Dominion Astronomer C. S. Beals to seek funding to build a radio observatory. After surveying Canada for the most suitable location, Locke became the first Officer in Charge of the Dominion Radio Astrophysical Observatory in Penticton, BC. Locke returned to Ottawa in 1962, but resigned from the DO in 1966 and transferred to the Radio Astronomy Group in the Radio and Electrical Engineering Division (REED) of the National Research Council of Canada where he had a key role in Canada's first demonstration of very long baseline interferometry. In 1970 Locke was appointed Chief of the new NRC Astrophysics Branch and Associate Director of the REED. Locke played a key role in establishing the Canada-France-Hawaii Telescope and in 1975 was named the first Director of newly created NRC Herzberg Institute of Astrophysics. During his tenure, a growing rift developed in the Canadian radio astronomy over prioritization of various proposed projects. This pressure led Locke to resign and retire in 1985. Locke was elected a Fellow of the Royal Society of Canada in 1969, and a member of the Order of Canada in 1997. He served as the National President of the Royal Astronomical Society of Canada from 1972-1974. Jack Locke passed away on 2010.04.29.
---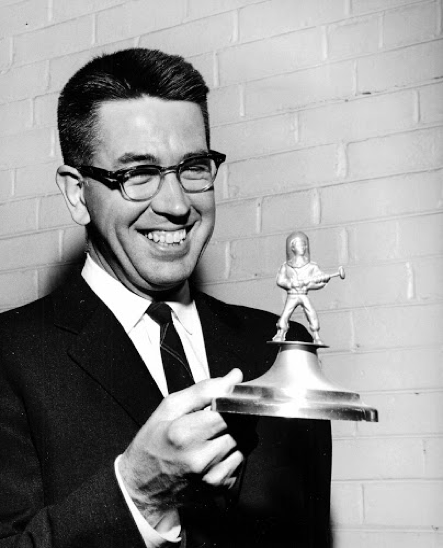 Donald Alexander (Don) MacRae (1916-2006) transformed the Department of Astronomy and Astrophysics of the University of Toronto into a diversified and internationally recognized institution.
MacRae was born in Halifax, Nova Scotia on February 19, 1916. After the family moved to Toronto, where he received most of his early education, he obtained his undergraduate degree in Mathematics and Physics in 1937 from the UofT. He obtained the degree of A.M. in 1940 and Ph.D. in 1943 from Harvard University under the mentorship of Bart Bok in the field of galactic structure. During his early career he worked briefly at the University of Pennsylvania, Cornell University, and at Carbide and Chemical Corporation at Oak Ridge, Tennessee. For Don the latter work was a brief and somewhat uneasy association with the Manhattan Project. In 1946, he obtained a position at Case Institute of Technology (now Case Western Reserve University), where he worked until 1953. In 1953, he accepted a position at the University of Toronto, replacing Ralph Williamson, who had earlier introduced Don to the emerging field of radio astronomy while they both were at Cornell.
Don's primary research field was stellar spectroscopy, but his interests were much broader than this. Don's continuing interest in radio astronomy led him to introduce this subject area into the Toronto graduate research and teaching curriculum. A radio astronomy observatory was established on the grounds of the David Dunlap Observatory (DDO) in 1956, leading to the precise determination of the absolute flux density of Cas A at 320 MHz, which still serves as an important radiometric standard. The radio astronomy program that Don established was an early stimulus for the first successful experiment in Very Long Baseline Interferometry in 1967, a collaboration among the UofT, Queen's University and NRC.
As a teacher, Don was highly regarded by his students, whom he engaged with his characteristic wit and frequent anecdotes. He is regarded as the first professor at the University of Toronto to teach computer programming. Programming became an integral part of astronomy laboratory work long before Computer Science became a recognized discipline at the University. He was a strong advocate for Public Outreach and participated enthusiastically in the Saturday evening tours at the DDO. Many of us remember the Oscar-nominated short film "Universe" produced in 1960 by the National Film Board, featuring the DDO and Don MacRae as the astronomer working with the observatory's 74" telescope. He also saw the need for a major planetarium in Toronto and cooperated with colleagues at the Royal Ontario Museum to attract financial support for the McLaughlin Planetarium, which opened in 1968.
In 1965, Don became Head of the department and Director of the DDO. During the next 13 years, he presided over a major expansion of the Department into the areas of radio astronomy and theoretical astrophysics. New telescopes were acquired for teaching and research, including a 24-inch at the DDO for photometry, and a 24-inch telescope at the newly established University of Toronto Southern Observatory in Chile, Canada's first offshore astronomy facility. Don MacRae was an active participant in the establishment of national observing facilities for all Canadian astronomers. He supported the establishment the Algonquin Radio Observatory in the 1960's to serve the growing community in the emerging field of radio astronomy. He participated in the planning and development of the Canada-France-Hawaii-Telescope (CFHT) on Mauna Kea, Hawaii in the 1970's, and served as one of four Canadian astronomers on the Board of the CFHT Corporation from 1973 to 1979. He was also an early advocate for university participation in space astronomy. During the 1970's he was elected to the Board of Trustees of the Universities Space Research Association (USRA), and served as Board Chair in 1973. USRA was a U.S. organization dedicated to promote cooperation between NASA and North American universities.
Throughout his career, Don maintained an abiding ambition to create a leading department and to help in establishing a world-renowned astronomical community in Canada. His legacy is that he succeeded in both areas.
https://www.casca.ca/ecass/issues/2006-ws/features/mcrae/mcrae.htm
---
John Michael (Mike) Marlborough (1940 – 2015) graduated from St. Michael's College High School (Toronto) and obtained a BSc in Astronomy from the University of Toronto in 1962, and an MA in Astronomy in 1963, working with Donald Fernie. This resulted in several publications on photoelectric photometry. He then completed a PhD in Astronomy and Astrophysics at the University of Chicago in 1967, working with Nelson Limber.
In 1967, he accepted a position at the University of Western Ontario (now Western University). He was quickly promoted and tenured, in 1970, and retired as Professor Emeritus in 2005, after a 38-year career. His research dealt with the theory and modelling of hot stars and their winds and envelopes, as well as hot-star spectra, variability, and magnetic fields as studied in the UV, optical, and IR. He supervised eight MSc students, six PhD students, and a post-doc. Throughout his career, he published about a hundred papers, and gave numerous lectures, both at home and internationally. He spent research years at the Dominion Astrophysical Observatory in 1973-74, at the University of Sussex in 1980-81, at the University of Utrecht in 1987-88, and in a Distinguished Research Professorship at Western in 1990-91. He thoroughly enjoyed teaching, both introductory astronomy, and a variety of more advanced courses. At his funeral, he was described as wise, generous, humble, patient, gentle, and open,
He also served on numerous professional committees, both in Canada and abroad. He was a regular attendee at CASCA meetings, and served CASCA as a councillor from 1982-85, as Second Vice-President from 1986-88, and as chair of the Sub-Committee on Theoretical Astronomy. He was a particularly good citizen at Western, serving on dozens of committees, of all types, in his department (including as Acting Chair), his faculty, and his university.
---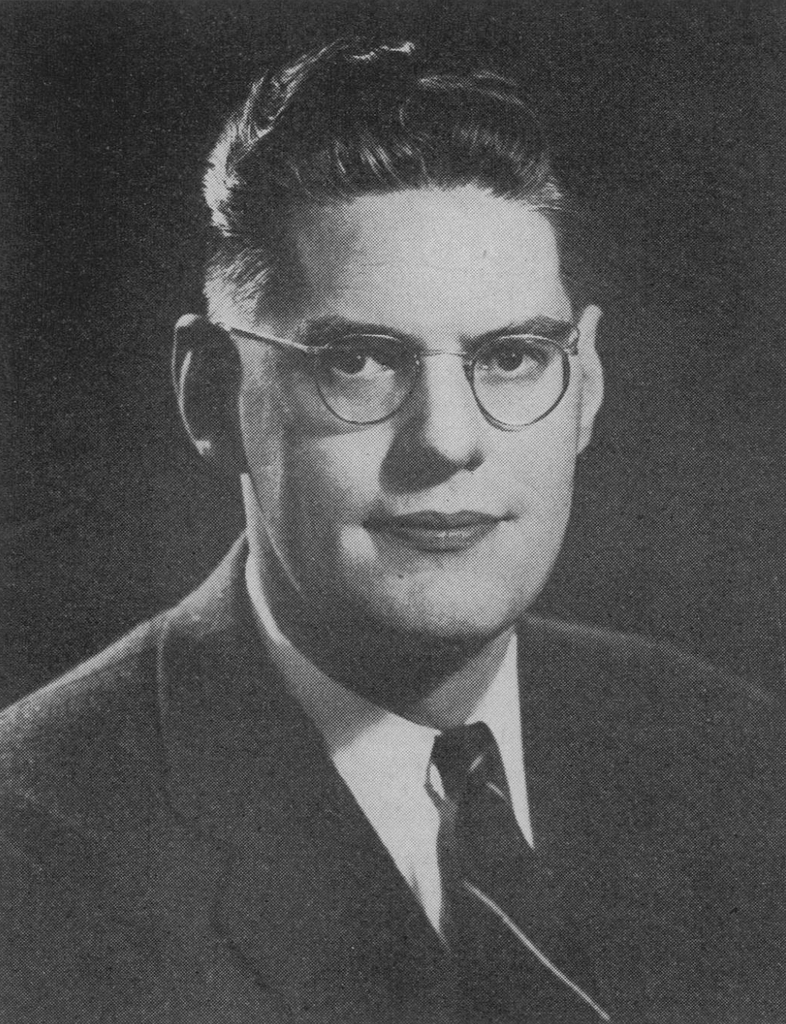 Donald William Robert McKinley was born in Shanghai, China, on 1912.09.22. He earned all of his degrees from U of T: a B.A. in Mathematics and Physics in 1934, an M.A. in 1935, and a Ph.D. in Experimental Physics in 1938. McKinley began his work at the National Research Council of Canada in 1939 as the head of the Standard Frequency Laboratory in Ottawa. After serving in England for six months as a radio and radar liaison officer for the NRC, he returned to Ottawa to become head of the Air Force section of the Radio Branch, which designed and developed radar equipment for the RCAF. He oversaw the development of the Long Wave Early Warning Radar System and the Microwave Early Warning Radar Project. McKinley was made an Officer of the British Empire in July, 1946. Starting in 1947, McKinley partnered with Peter Millman at the Dominion Observatory to establish a world-renowned collaboration to study meteors combining radar, photographic, spectroscopic, and visual techniques. In a 1951 ApJ article, McKinley presented his radar observations of meteor velocities that dismissed any possible interstellar origin. This work culminated in the publication of McKinley's 1961 book, "Meteor Science and Engineering". McKinley served as Assistant Director of NRC's Radio and Electrical Engineering Division from 1954, Associate Director from 1960, and Director from 1963; he served as Vice President (Laboratories) of the NRC until he retired in 1973. During his assistant directorship of the REED, McKinley played a crucial role in obtaining $5M to build the Algonquin Radio Observatory 150-ft telescope; during his directorship the 150-ft was built and the successful Canadian effort to develop long-baseline interferometry was authorized. McKinley was a Fellow of the Royal Society of Canada, of the American Physical Society, and of the Institute of Electrical and Electronics Engineers. He passed away on 1984.03.28.
---
Peter Mackenzie Millman (1906 Toronto–1990 Ottawa) founded the modern study of meteor spectra, spurred the identification and investigation of terrestrial impact sites in Canada, and was a leading force in the organization of meteoritics here, and abroad.
The son of missionaries, Peter Millman spent much of his youth in Japan, an experience which brought him fluency in the language, and a life-long interest in the history of far-Eastern science. A graduate of the astronomy program at the University of Toronto (1929), he pursued doctoral work at Harvard under Harlow Shapley ("A Physical Analysis of Meteor Radiation" 1932), effectively establishing the field of meteor spectroscopy. He also memorably entered the lore of Harvard College Observatory when he took on a lead role in the premier performance (1929) of Winslow Upton's Observatory Pinafore (1879).
He was an inaugural staff member of the David Dunlap Observatory (1933–1941), and subsequently joined the Dominion Observatory (DO, 1946–1955), transferring to the NRC (1955–1971) at Don McKinley's invitation, becoming head of Upper Atmosphere Research. During the war he enlisted in the RAF, taught navigation, attained the rank of Squadron Leader, and became Scientific Advisor to the Chief of Air Staff. He was one of the pioneers of airborne eclipse and meteor-shower observation. He showed a flair for developing, adapting, and adopting new techniques in meteor photography, and led the Canadian deployment of the Baker Super-Schmidt cameras at the Meanook and Newbrook Observatories. He and Don McKinley established the Springhill Meteor Observatory, an installation superbly equipped to carry out simultaneous visual, photographic, and radar observations of meteors. While at the DO he alerted Carlyle Beals to the implications of Ralph Baldwin's seminal The Face of the Moon (1949) for the location of potential impact sites in Canada, and he took an active part in their discovery.
His service to the community was notable. He spearheaded the formation of the NRC's Associate Committee on Meteorites in the wake of the Bruderheim meteorite fall (1960), and when that fell victim to budget cuts he deployed his influence in finding a new institutional affiliation for its successor body at the Canadian Space Agency, just days before his death. His "Meteor News" column in JRASC served as a vital clearing house for information on meteoritics worldwide. And in the early days of CASCA he devoted much patience and infinite pains to designing the Society's logo. He served as President of IAU Commission 22 on Meteors and Meteorites (1964-1967), and Chair of the IAU's Working Group for Planetary System Nomenclature (1973-1982), in which post he is credited by Ewen Whittaker with a much needed restoration of scientific standards. His contributions were recognized by the award of the J. Lawrence Smith Medal of the American National Academy of Science (1954), the naming of minor planet 2904 Millman, and the dedication of IAU Symposium 90 (1970) in his honour.
Peter Brown, "In Memoriam Peter Mackenzie Millman (1906-1990)", WGN, the Journal of the IMO 19, 1 (1991), 1
Ian Halliday, "IN MEMORIAM Peter Mackenzie Millman (1906–1990)", ICARUS 93 (1991), 181–182
John A. Russell, "Memorial for Peter Mackenzie Millman", Meteoritics 26 (1991), 173
Richard A. Jarrell, "Canadian Meteor Science: The First Phase, 1933-1990", Journal of Astronomical History and Heritage 12, 3 (2009), 224-234
Richard A. Jarrell, "Millman, Peter Mackenzie", in Biographical Encyclopedia of Astronomers, ed. Thomas Hockey et al., 2nd ed. (New York–Heidelberg–Dordrecht–London: Springer, 2014), pp. 1481–1481
—R.A.R.
---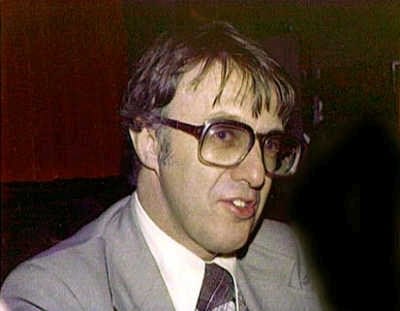 Earl Richard Vincent Milton (1936 – 1999) was born on February 26, 1935, in Montreal, and moved to Edmonton as a teenager. He received his BSc, MA, and PhD in Chemistry, all from the University of Alberta. He held an NRC Post-Doctoral Fellowship in Ottawa, taught at the University of Saskatchewan campus in Regina, and then in the Department of Physics at the newly-opened University of Lethbridge from 1967 until his retirement in 1990.
According to a history on his Lethbridge department's website, research was neither supported nor encouraged when Earl arrived. That was perhaps one reason why his interests turned elsewhere. He attempted to legitimize some of the pseudoscientific beliefs of Immanuel Velikovsky, especially by developing an all-embracing electromagnetic theory of gravity. He co-founded societies for interdisciplinary studies, both in Canada and in the UK, and published his theories through these societies, and in a co-authored book. Needless to say, his work was and is not widely accepted by the professional scientific community.
Earl was very active in the Royal Astronomical Society of Canada (Broughton 1994). As a teenager, he joined the RASC Montreal Centre, and participated in meteor observing, nova search, and the Asteroid Club for Juniors. After moving to Edmonton in 1952, he encouraged and led members of the RASC Edmonton Centre in auroral, planetary, and meteor observing. At the age of 23, he received the RASC Chant Medal for his observational work. He also promoted and led observing activities at the national RASC level. He served as both President and Honorary President of the Edmonton Centre, founded the Centre`s newsletter Stardust, and played a role in securing Canada`s first public planetarium, in Edmonton.
---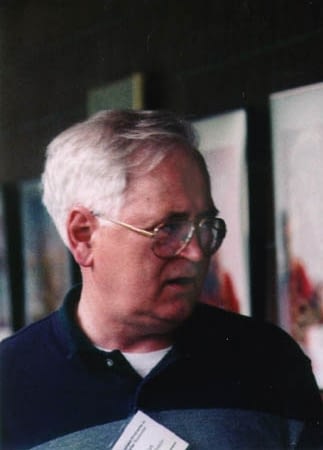 Romas Mitalas (1933-2016), was born in Kaunas, Lithuania, but his family moved to Canada to escape the disruption of their homeland resulting from the onset of WW2 in 1939. Possibly to afford passage to their new home, the birth date for Romas was altered by his parents so that he seemed two years younger, something that continued until his retirement. In Canada Romas earned B.A. and M.A. degrees in applied mathematics from the University of Toronto, then went to Cornell where he earned a Ph.D. in theoretical physics in 1964 for a thesis on Central Cooling of Partially Degenerate Helium Cores by Neutrino Loss; Phil Morrison may have been his supervisor. From Cornell he took a postdoctoral position in the Physics Department at Western during 1964-68, then moved across campus to a new faculty position in Western's Department of Astronomy, which experienced a growth in student numbers at the time. His background and expertise in stellar interiors complimented the department's strong expertise in stellar atmospheres and atmospheric modeling, and defined his primary teaching load over the years. Romas was apparently influenced by the work of Donald Clayton on stellar interiors, particularly the changes in chemical composition that occurred during all evolutionary stages in stars. His later research concentrated on various questions raised at that time, including the physics of massive star evolution. He also enjoyed dabbling in questions about solar and stellar interiors that involved his own specialized physics training. With his raspy voice, Romas tended to be a quiet but serious lecturer, always courteous in exchanges with students. Rick Crowe and Martin Beech were among his graduates.
---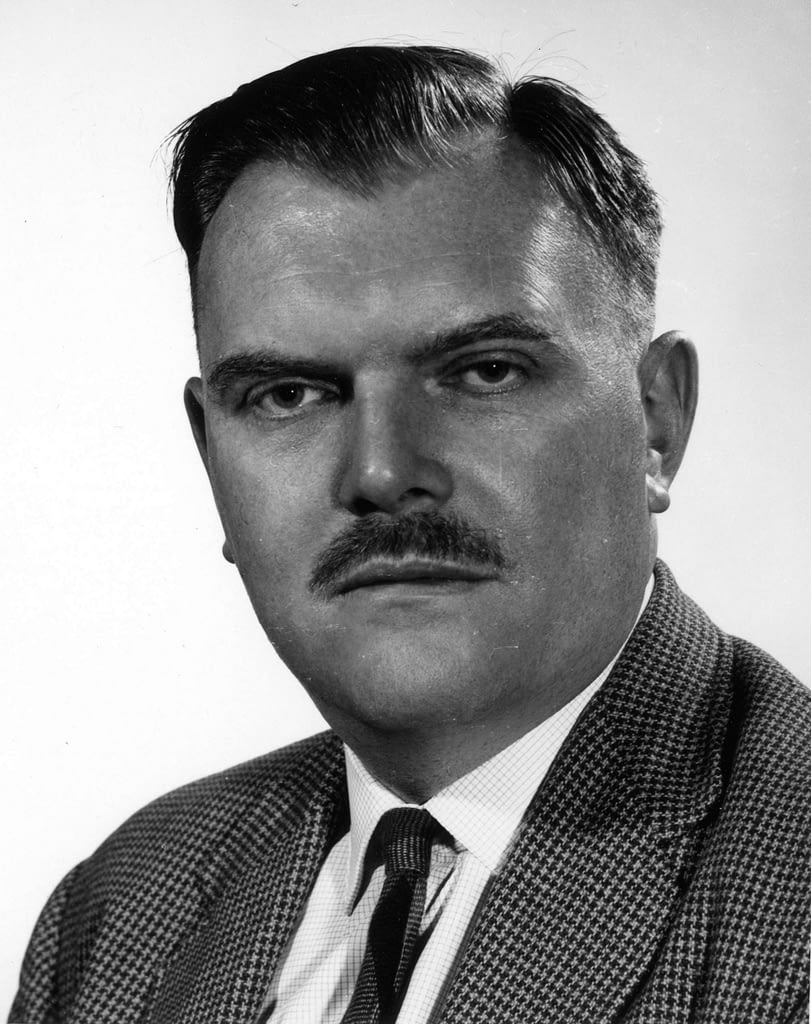 Michael W. Ovenden (1926-1987) Trans RSC/SerV/Vol III/1988/p184
Michael was on the faculty of the U Glasgow Astronomy Dept from 1953 to 1966 before being appointed Professor of Astronomy in the UBC Geophysics Dept . There, he developed an undergraduate and graduate Astronomy program. With Roy Nodwell and Bill Shuter from Physics, he applied for a $0.5M negotiated development grant from NRC which was eventually funded in 1970. This led eventually to the appointment of permanent, new faculty and research facilities. Michael was a pioneer in popularising astronomy, producing films for schools and a series of radio programs. Unfortunately, a heart condition forced him into early retirement in 1984.
---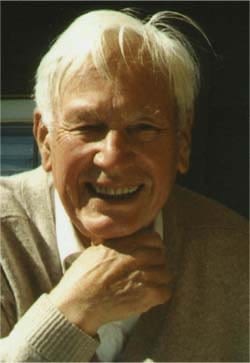 Maurice Pryce (1913-2003) https://en.wikipedia.org/wiki/Maurice_Pryce had an epic career in Physics prior to joining the UBC Physics Department as a Senior Professor in 1968. He interacted with so many of the great names from his time as a graduate student at Princeton (where he claimed to have taught Alan Turing to drive!) in the late thirties and later in the UK during WW II and beyond. He attracted people like Hoyle, Freeman Dyson, and Tommy Gold to visit the UBC campus and always showed a keen interest in the research of others, particularly in astrophysics. For a year he acted as interim Director of the nascent Institute of Astronomy and Space Science before twisting my arm to relieve him. Maurice was a regular at astronomy seminars – latterly with his dog – always enlivening things with astute comments. (Gordon Walker)
---

Eric Harvey Richardson (1927 – 2011) https://www.rasc.ca/jrasc-2012-04
Following a PhD at U Toronto in 1961 Harvey spent the rest of his career in Victoria, first at the DAO then U Victoria after 1991. His innovative optical designs exploited the most recent developments in materials and software. The introduction of small coudé mirrors with high reflection coatings coupled with a brilliant image slicer design and 4-grating mosaic gave the McKellar spectrograph on the DAO 1.2 m telescope a gold standard performance. Details of his many contributions for spectroscopy, ground and space based imaging, laser ranging and adaptive optics can be found in the above reference. At one time, Harvey and Chris Morbey generated a camera design with such superb resolution that the Americans vetoed its publication! The air of the exotic was greatly enhanced by Harvey's sartorial choices in hats and coats. (Gordon Walker)
---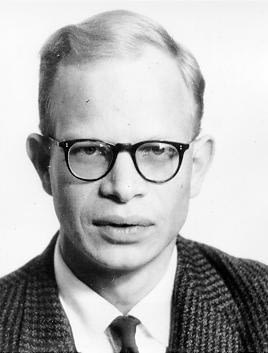 William (Bill) L. H. Shuter (1936-1995) who was the first radio astronomer hired at the University of British Columbia, died after a brief illness in 1995. He obtained his Ph.D. from the University of Manchester in 1963, and returned to South Africa for a short stay, before being hired by the U.B.C. in 1965. One of Bill's first research projects was to map the large scale HI emission from the northern hemisphere using the D.R.A.O. 26m telescope at Penticton. This was probably the first collaboration between astronomers at D.R.A.O. and members of the U.B.C. Physics department. Bill's greatest legacy was to begin millimeter wave astronomical observations by Canadian astronomers. In the early 1970s, Bill had set up the groundwork to install a 4.6 m telescope for this purpose. I arrived at UBC just in time to be in at the start of this project. We were able to carry out several projects including the first detection of the J=1-0 transition of CO in Canada. This began Canadian involvement in short wavelength radio astronomy which continues with Canadian partnerships in the James Clerk Maxwell Telescope in Hawaii and the ALMA array in Chile.
Bill had great interest in telescope design and instrumentation. One of his projects involved him working with a group on a design for a liquid mirror telescope which could observe away from the zenith. Another involved him working with undergraduate engineering physics students on developing a Fresnel antenna for receiving transmissions from satellites.
Bill was a member of numerous professional societies in astronomy including CASCA and was chairman of the Canadian Commission V of URSI.
Submitted by Bill McCutcheon
---
Malcolm Thomson (1908 Nelson BC–2002 Ottawa), was the head of the national observatory's time service in a major period of transition from what were essentially 19th-century methods to the beginning of those employed now. He also produced the major study of the history of time keeping in Canada.
Thomson earned a Bachelor's degree in mathematics from the University of Manitoba (1929), and then joined the Positional Astronomy and Time Service division of the Dominion Observatory (DO). During the Second World War he taught navigation. A quarter century passed before he took the opportunity to gain a graduate degree, in the form of an M.Sc. in astronomy from Yale (1954).
He rose to occupy the position of Chief of the Positional Astronomy and Time Service (1957–1966) at the DO, then Chief of the Astronomy Division (1966–1970). With the dissolution of the Observatories Branch (1970), the intuitional embodiment of his specialty was transferred to the NRC, and renamed the Time and Frequency Section under his leadership (he retired in 1972).
Throughout his career Thomson was attuned to the instrumental improvements effected elsewhere in his field. He had a hand in developing new instrumentation in Ottawa (e.g., a projection type of plate-measuring machine), as well as working to commission new instrumentation in international programs. Even when the results were disappointing, such as with the Mirror Transit Telescope, much could be learned from the failures. More successful was the establishment of a fully modern time laboratory (1965–1970) in the former transit wing of the DO. And in his retirement he produced what is still the only book-length monograph on the history of time keeping as an observatory science in Canada, The Beginning of the Long Dash: a History of Time-Keeping in Canada (Toronto: University of Toronto Press, 1978).
Thomson served as National President of the RASC (1966–1968), during the country's centennial year. It is striking to reflect that his career spanned the change in cutting-edge precision time keepers from the final iteration of sophisticated mechanical regulators, to electromechanical pendulum clocks, to quartz-regulated electronic oscillators (1942-), to caesium-standard atomic clocks (1956-), in essence from Victorian to space-age technologies.
John H. Hodgson, The Heavens Above and the Earth Beneath: A History of the Dominion Observatories. Part 1, to 1946, Geological Survey of Canada Open File 1945 (Ottawa: Energy, Mines and Resources Canada, 1989)
John H. Hodgson, The Heavens Above and the Earth Beneath: A History of the Dominion Observatories. Part 2, 1946–1970, Geological Survey of Canada Open File 1945 (Ottawa: Energy, Mines and Resources Canada, 1994)
R.P. Broughton, Looking Up: A History of the Royal Astronomical Society of Canada (Toronto–Oxford: Dundurn Press, 1994), p. 7
Ian Halliday, "Malcom M. Thomson, 1908–2002", Bulletin of the American Astronomical Society 34, 4 (2002), 1385
—R.A.R.
---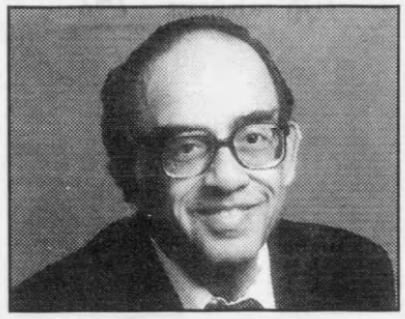 Doraswamy Venkatesan (1924 – 1996) was an active emeritus professor in the Physics & Astronomy Department of the University of Calgary right up to the time of his death. He received a PhD in 1954 at the University of Gujarat in India, held post-doctoral positions at the Royal Institute of Technology in Stockholm and the National Research Council in Ottawa prior to joining successively the University of Iowa and the University of Alberta in Edmonton. In 1966 he accepted an Associate Professorship at the University of Calgary. His main interest was in cosmic ray physics, but he had widely ranging experimental interests in astrophysics, especially in solar-terrestrial relations and in cosmic and auroral x-rays. Venkatesan was a founding member of the University of Calgary's astrophysics group and programme. With E.F. Milone in the mid-1970s, he developed a series of videotaped lectures on the Quest for Extraterrestrial Life. In recognition of his commitment to physics education, the silver Venkatesan award and medallion is awarded annually to the department's most outstanding convocating student. A more extensive obituary is at https://archive.iupap.org/commissions/c4/cosnews/cosnews37.html
---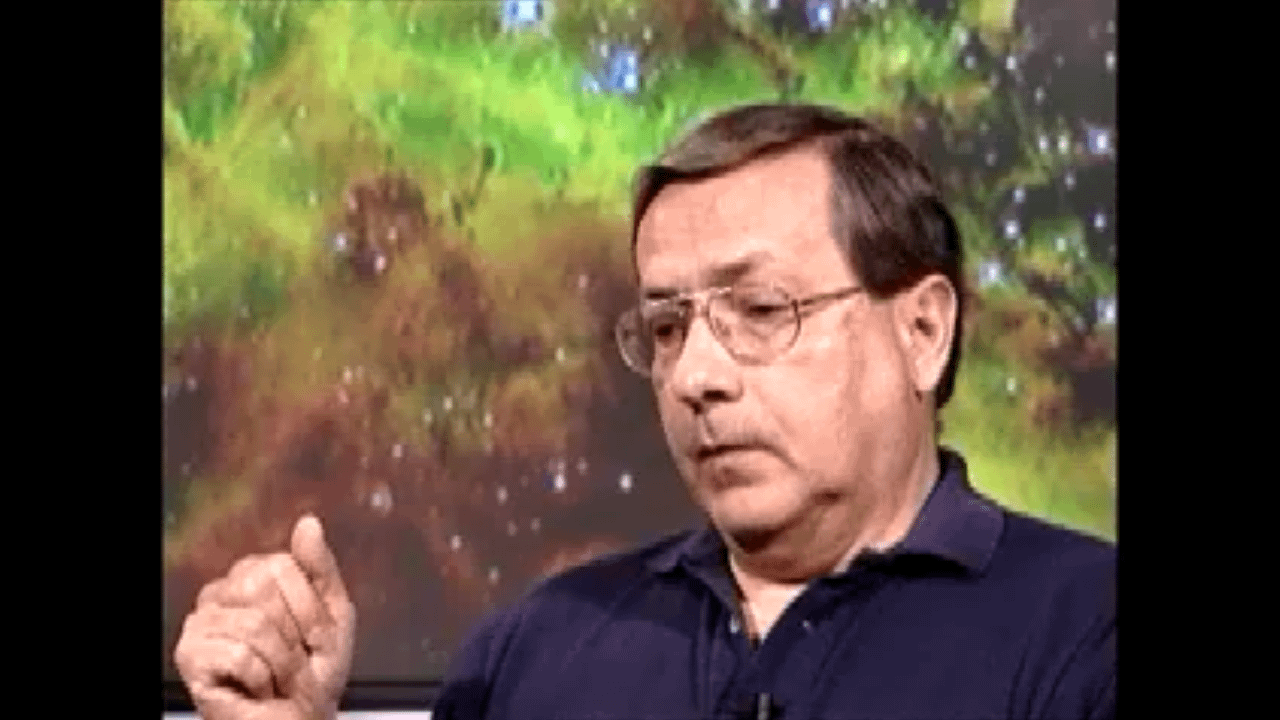 Nolan Walborn (1944-2018), born in Pennsylvania but with an early education in Argentina, earned an undergraduate degree from Gettysburg College before beginning graduate work at the University of Chicago. He held the distinction of being W. W. (Bill) Morgan's final Ph.D. graduate for his work on the MK system problem of finding spectroscopic criteria to establish reliable luminosity and temperature classes for the O-type stars as well as those of earliest B-type. He honed his skills during postdoctoral work at the David Dunlap Observatory 1970-73 with Bob Garrison. At the time, Nolan's work on the O-type stars contrasted with a similar effort by Peter Conti at the University of Colorado, but was subsequently demonstrated by Dimitri Mihalas to be in better agreement with model atmosphere predictions. Nolan also found carbon, oxygen, and nitrogen anomalies in the spectra of luminous B-type stars that mimicked those in Wolf-Rayet stars, thereby linking the surface abundances of such stars to the effects of advanced H-burning and He-burning in the stellar cores, now commonly attributed to meridional mixing in rapidly-rotating stars. Nolan's work subsequently became the established hallmark for all later studies of O and B-type stars. Following his brief postdoctoral stay in Canada, Nolan's career took him to Cerro Tololo Inter-American Observatory (CTIO) in Chile and to the Space Telescope Science Institute in Baltimore, where he became involved with the International Ultraviolet Explorer (IUE) and Hubble Space Telescope. He was known to be particularly protective when assigning time on the IUE, a byproduct of the meticulous care and attention to detail he displayed in his research.
---
Amelia Wehlau (1930-2021), born on the American west coast, was attracted to
astronomy at age 9 from a visit to the Griffith Observatory. In pursuit of a career in the field, she attended the University of California Berkeley, where she met her future husband Bill Wehlau, her lab instructor and they married in 1950. She and Bill both earned Ph.D.s from Berkeley in 1953, with Amelia's
thesis work on the solar motion of A, F, G, K, and M dwarfs, published in 1957,
forming a third of the data used by Jean Delhaye in 1963, in the Stars and
Stellar Systems volume Galactic Structure, to solve for the Sun's motion
relative to the Local Standard of Rest. Amelia accompanied Bill on his
postdoctoral appointments to Case in 1953 and to Western in 1955, where they
began raising their family of Ruth, Jeanne, David, and Alice. She began
teaching at Western in 1965 when Bill was ill with hepatitis, continuing as a
part-time instructor, and later as associate professor, until her retirement in 1995. She and Bill both became Canadian citizens and helped educate many
future Canadian astronomers. She continued her research during their
postdoctoral years, and at Western, following an invitation from Helen Sawyer Hogg, became actively involved in the research of Helen and Christine Coutts
Clement at the University of Toronto studying variable stars in globular
clusters, later to involve Jim Nemec. Many undergraduates at Western helped her
measure the brightness of RR Lyrae variables in globular clusters on
photographic plates using the modified Becker-type iris photometer in the
Department of Astronomy. It was from measures on one such plate of the cluster
M14 taken in 1938 by Helen Hogg that Amelia noticed an "extra" star in the
cluster that was the permanent record of a nova outburst in the cluster. The
discovery was featured in a 1964 issue of Sky & Telescope, Amelia's favourite
magazine. She was also notorious in the Department for sending anonymous
packages of galoshes, mittens, toques, etc. to struggling foreign students
unused to Canadian winters.
---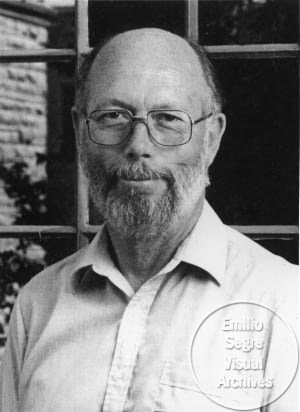 William (Bill) Henry Wehlau (1926 – 1995) was a faculty member of the University of Western Ontario (UWO) from 1957 until his passing while attending a conference in South Africa. He had joined UWO as a postdoctoral fellow in 1955 after receiving his degree from UC Berkeley, where he met his future wife, and two years at the Warner and Swasey Observatory.
His work led to the formation of the Department of Astronomy at UWO in 1966 and he served as Head of the Department until his retirement in 1991. Due to Bill's efforts, a 48-inch telescope was constructed in 1968 for use by faculty and students. Under Bill's leadership, the Department and Observatory graduated several generations of students and was noted for world-class work in stellar astrophysics.
His impact on Canadian astronomy extended beyond that done at UWO. Bill was influential on the direction of Canadian astronomy during the tumultuous period of the 1960s and 1970s. He was a strong proponent of the need for a larger telescope for Canadian astronomy and served on the influential Rose Working group. Their report in 1968 ultimately resulted in the collaboration that led to the construction of the Canada-France-Hawaii Telescope. Bill played a significant role in the negotiations that led to the tri-partite agreement and served on the CFHT Board between 1974 and 1985.
---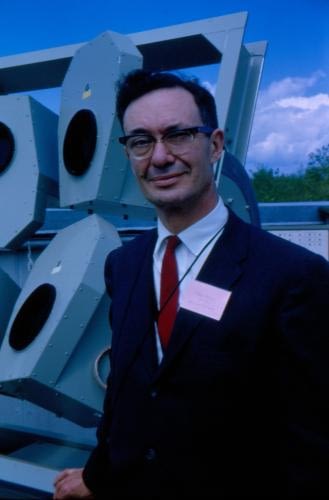 Kenneth Osborne Wright (1911 – 2002), born in Fort George, B.C., was a staff member of the Dominion Astrophysical Observatory from 1936 and its director from 1966 to 1976. He obtained a B. A. in 1933, when he was awarded the RASC's gold medal for excellence in astronomy, and an M. A. in 1934, at the University of Toronto. In 1940 he received his PhD at the University of Michigan. His main interest was in binary systems in which the atmosphere of a supergiant component can be seen spectroscopically outside as well as probed during the occultation eclipse of its hot, luminous companion. He had the patience to study such long-period systems along with another interest, the compositions of solar-type stars, over his lengthy and stable career, with DAO's superb spectrographs and measuring engines. Zeta Aurigae and VV Cephei are two systems which he studied extensively. Wright was active in the RASC all his life; he became its national president in 1945 – 1946, and strongly supported its journal. He worked hard to expand observational opportunities for Canadian astronomers. He was a Fellow of the Royal Society of Canada, and was awarded an honorary degree by the Nicholas Copernicus University of Torun, Poland, in 1973. More details can be found in the obituary by A. H. Batten & J. A. Galt (2002) JRASC, 96, 274-275.
---