---
Invited oral contributions will be 25 minutes in length plus 5 minutes for questions. Contributed oral contributions will be 10 minutes in length plus 2 minutes for questions.
Oral contributions can either be given live via Zoom, or recorded for playback during the session. If oral presenters have any concerns about their Internet connection, we recommend that they record their talk. In the case of recorded talks, we will move to a live Zoom session for questions for invited talks. For recorded contributed talks, questions will be restricted to the session Chat on Whova
---
Helen Sawyer Hogg Prize Lecturer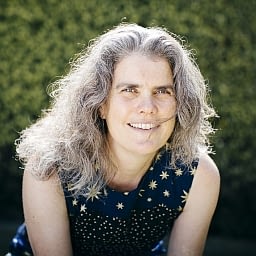 Dr. Andrea Ghez
Nobel Laureate
Dr. Andrea Ghez received a B.S. (1987) from the Massachusetts Institute of Technology and an M.S. (1989) and Ph.D. (1992) from the California Institute of Technology. She has been affiliated with the University of California, Los Angeles, since 1994, where she is currently UCLA's Lauren B. Leichtman and Arthur E. Levine Professor of Astrophysics. In 2020 she shared the Nobel Prize in Physics "for the discovery of a supermassive compact object at the centre of our galaxy". Her articles have appeared in such publications as Nature, the Astrophysical Journal, and Astronomy and Astrophysics.
---
Invited Speakers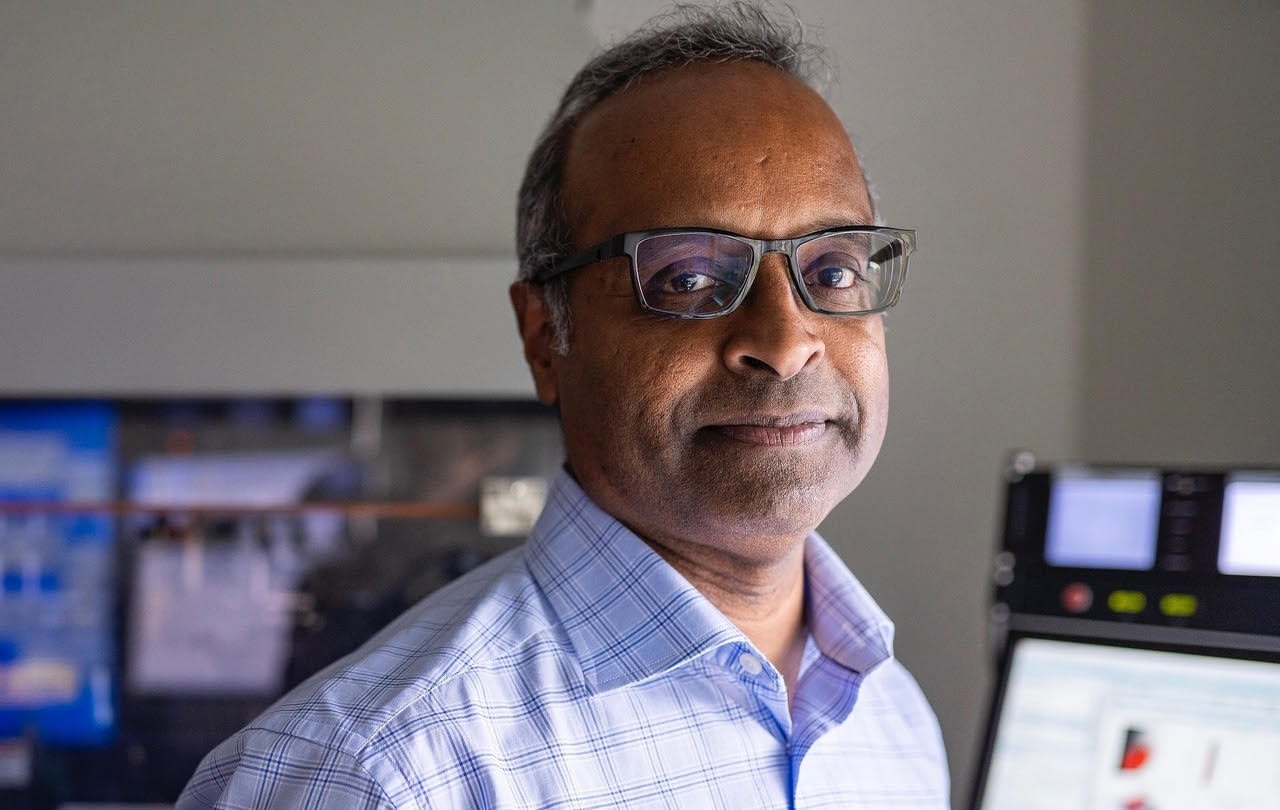 Dr. Ninan Abraham
Associate Dean, UBC
Dr. Ninan Abraham is Associate Dean, Equity and Diversity in the UBC Faculty of Science and a Professor in the Department of Microbiology and Immunology and the Department of Zoology. His research focuses on the regulatory points in immune cell control with specific interest in airway immunity to pathogens and lung cancer. As Associate Dean, he has responsibility for equity, diversity and inclusion initiatives, including the training of faculty search committees, faculty data analysis, reporting on EDI progress for the Faculty of Science, and liaising with the UBC EDI leaders. He has been interviewed by the Globe and Mail and advised CIHR, NSERC and NRC policymakers on best practices. He serves on the UBC President's Anti-Racism and Inclusive Excellence Task Force.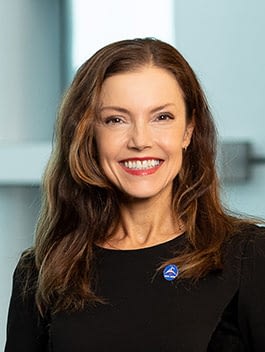 Lisa Campbell
President, Canadian Space Agency
Lisa Campbell holds a B.A. in political science from McGill University (1988) and an LL.B. from Dalhousie Law School (1991). Before being appointed as President of the Canadian Space Agency, she was Associate Deputy Minister, Veterans Affairs Canada, supporting the well-being of veterans and their families and promoting recognition of those who served Canada. Previously, Ms. Campbell was Assistant Deputy Minister, Defence and Marine Procurement, leading the organization procuring Canada's military and marine equipment. She worked at Canada's competition authority as Senior Deputy Commissioner reviewing mergers and business conduct. Ms. Campbell also enforced civil and criminal laws for truth in advertising.
Dr. Cynthia Chiang
Associate Professor,
McGill University
Dr. H. Cynthia Chiang is an associate professor of physics at McGill University, and her research focuses on instrumentation development for observational cosmology. Between 2013 and 2018, she was a senior lecturer at the University of KwaZulu-Natal in Durban, South Africa. She was previously a Dicke postdoctoral fellow at Princeton University, and she also spent one year working at the Amundsen-Scott South Pole Station as a winterover scientist. She received her PhD from the California Institute of Technology in 2009 and BS from the University of Illinois at Urbana-Champaign in 2002.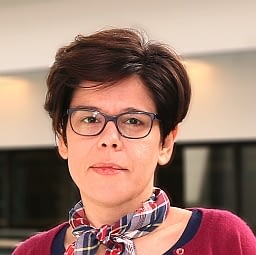 Dr. Ivana Damjanov
Associate Professor,
Saint Mary's University
Dr. Damjanov is the associate professor and Canada Research Chair in Astronomy & Astrophysics at the Saint Mary's University (Halifax, NS). She was awarded a PhD degree from the University of Toronto in 2011, where she analyzed light profiles of galaxies in HST images to study structural properties and evolution of the densest quiescent systems in the observable universe, found at the time only at high redshift (z>1). In the following years, as a Menzel/NSERC postdoctoral fellow at the Harvard-Smithsonian Centre for Astrophysics, Dr. Damjanov utilized existing large spectroscopic datasets and high-resolution space- and ground-based imaging to discover a population of similarly massive compact quiescent galaxies at z<1. She carried out a spectroscopic survey, hCOSMOS, that revealed the relations between compact morphologies, old stellar populations, and dense environments of these extreme stellar systems. At Saint Mary's Dr. Damjanov leads a research group focused on combining large area deep imaging campaigns (e.g., Subaru's HSC SSP) with dense spectroscopic surveys to probe the universe at intermediate redshift and unveil physical origins of the connection between galaxy transformations and the evolving large scale structure in which their reside.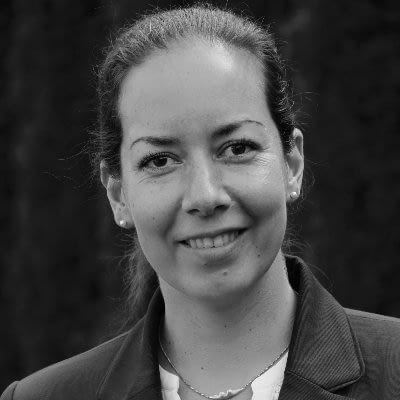 Dr.Astrid Eichorn
Associate Professor,
CP3-Origins, University of Southern Denmark
Astrid Eichhorn is an associate professor in Theoretical Physics at CP3-Origins, University of Southern Denmark. She completed her Ph.D. in theoretical physics at the University of Jena, Germany in 2011 and subsequently held postdoc positions in Canada and the UK, before becoming a junior research group leader in Germany and then an associate professor in Denmark in 2019. Astrid Eichhorn has been a member of the German Young Academy (Die Junge Akademie) since 2018 and the speaker of the working group on sustainability since 2019.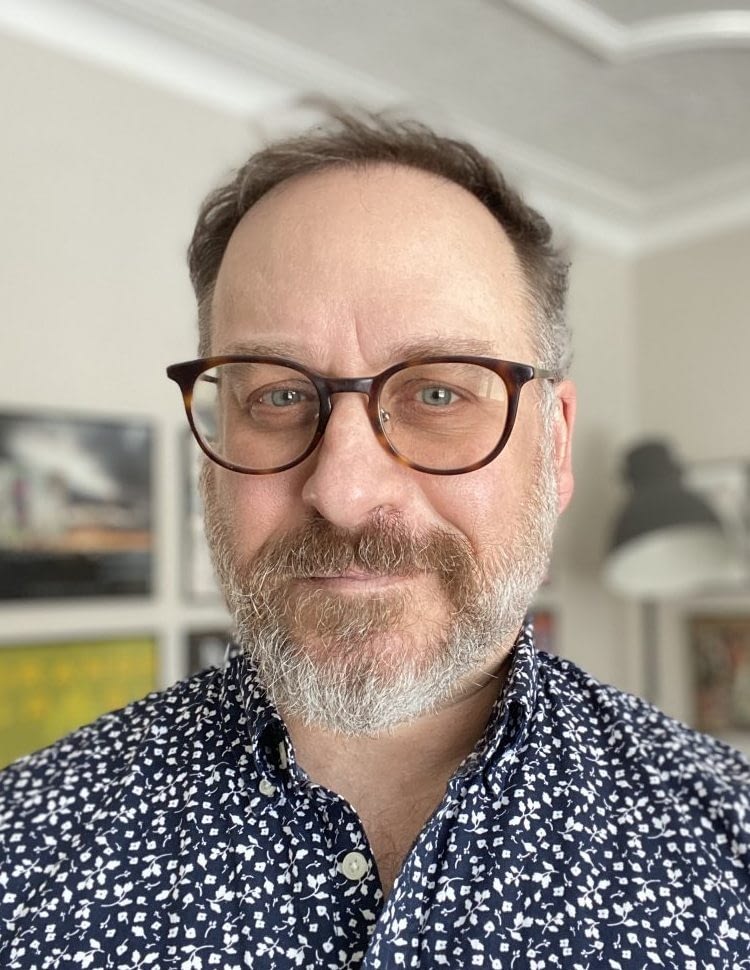 Dr.Richard Hechter
Associate Professor,
University of Manitoba
Richard Hechter is an Associate Professor of Physics Education at the University of Manitoba. Prior to joining the professoriate in 2009, he was a high school physics teacher for 11 years. Emanating from chasing the aurora borealis with students and teachers, he has worked with educators of all levels across the world in using ethnoastronomy to help mitigate othering by bringing people together under one shared sky. He is humbled that the impact of his work has extended beyond the laboratory walls of his classroom in Winnipeg to become something that people want to share in globally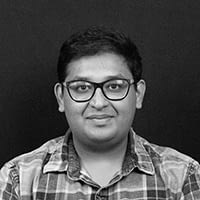 Kartheik Iyer
Dunlap Postdoctoral Fellow
Kartheik Iyer is a Dunlap Postdoctoral Fellow at the Dunlap Institute for Astronomy and Astrophysics within the University of Toronto. I infer the star formation histories of galaxies from observations, and study them in conjunction with simulations to better understand how galaxies evolve. I'm also interested in applying statistics and Machine Learning methods to low S/N problems in astrophysics.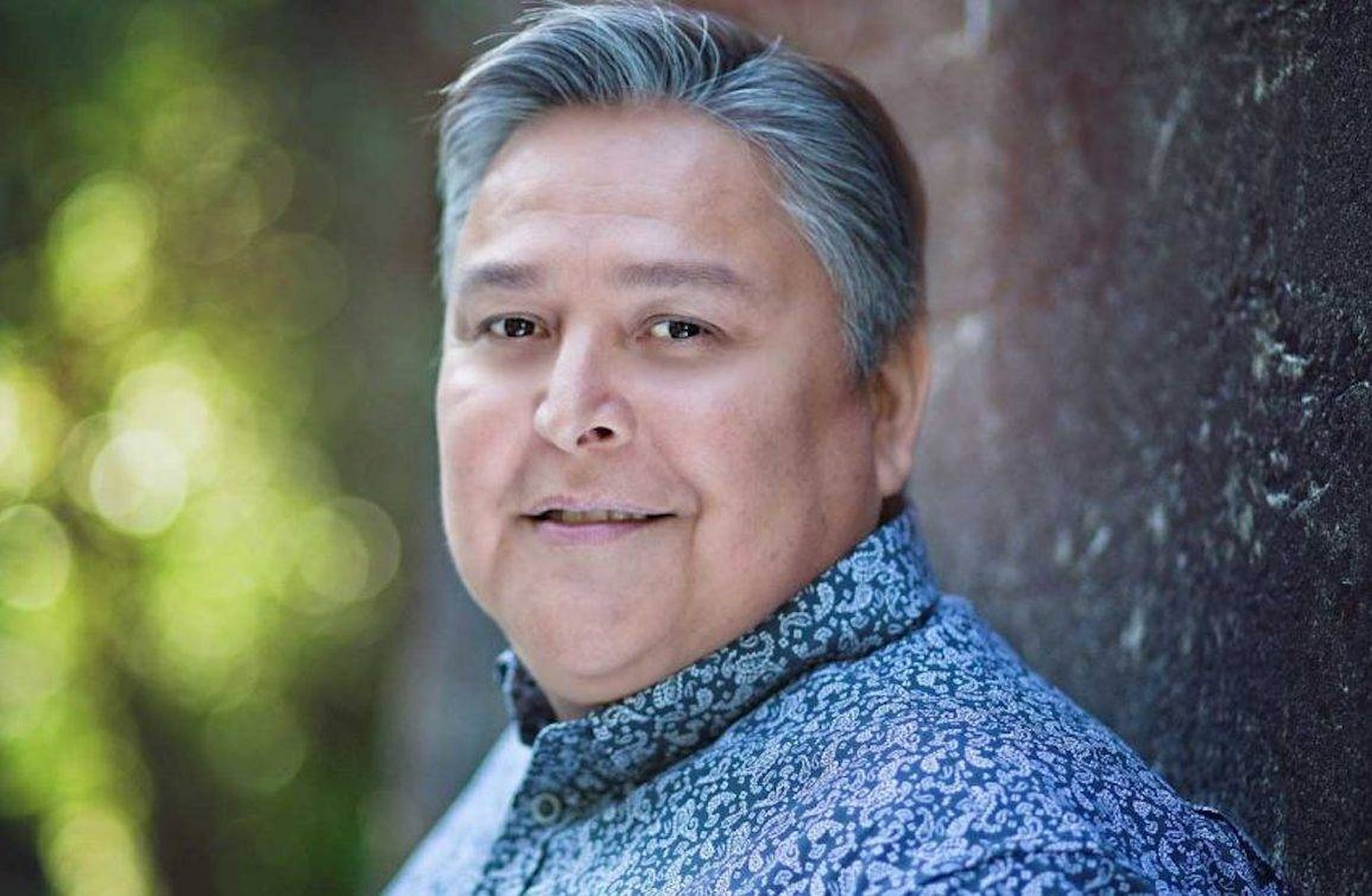 Bob Joseph
Founder and President of Indigenous Corporate Training Inc.
Bob Joseph, founder and President of Indigenous Corporate Training Inc., has provided training on Indigenous relations since 1994. Each year he assists thousands of individuals and organizations in building Indigenous relations. His Canadian clients include all levels of government, Fortune 500 companies, financial institutions, including the World Bank, small and medium-sized corporate enterprises, and Indigenous Peoples. He has worked internationally for clients in the United States, Guatemala, Peru, and New Caledonia in the South Pacific. In 2006, Bob facilitated a worldwide Indigenous People's round table in Switzerland which included participants from the United Nations, Australia, New Zealand, North, Central and South America, Africa, and the Philippines.

Bob has worked as an associate professor at Royal Roads University and has routinely been a guest lecturer at other academic institutions. He has an educational background in Business Administration and International Trade and is a certified Master Trainer who in May of 2001 was profiled in an annual feature called, "Training: the New Guard 2001" by the American Society of Training and Development. Bob was one of nine trainers selected for the feature from over 70,000 members who come from more than 100 countries and 15,000 organizations.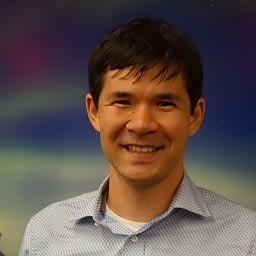 Dr. Kiyoshi Masui
Assistant Professor,
Massachusetts Institute of Technology
Professor Masui studied engineering physics at Queen's University in Canada and did his undergraduate thesis in experimental astroparticle physics working with Arthur B. McDonald. He received his PhD in physics in 2013 in the Canadian Institute for Theoretical Astrophysics (CITA) at the University of Toronto. For his graduate work he led one of the first radio surveys to use hydrogen to map large-scale structure beyond the local universe. He then moved to the University of British Columbia as a Canadian Institute for Advanced Research Global Scholar and subsequently a CITA National Fellow. He joined the MIT Department of Physics as an Assistant Professor in 2018.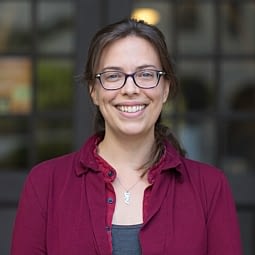 Dr. Jess McIver
Assistant Professor,
University of British Columbia
Dr. Jess McIver is an assistant professor of physics and astronomy at the University of British Columbia. She earned her PhD from the University of Massachusetts Amherst in 2015, and then went on to a postdoc with the LIGO Laboratory at Caltech. She has worked with the LIGO Scientific Collaboration since 2007 on the characterization of the LIGO detectors and astrophysical data analysis, and contributed to the first detection of gravitational waves and subsequent discoveries.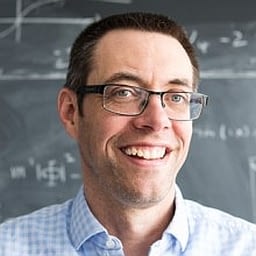 Dr. Will Percival
Professor,
University of Waterloo
Will Percival is director of the Waterloo Centre for Astrophysics, and holds the Mike and Ophelia Lazaridis Distinguished Chair in Astrophysics at the University of Waterloo, and is an Associate Faculty member of the Perimeter Institute for Theoretical Physics. Will is a cosmologist working primarily on galaxy surveys, using the positions of galaxies to measure the cosmological expansion rate and growth of cosmological structure. He holds senior scientific management positions within the Dark Energy Spectroscopic Instrument (DESI) and Euclid experiments. Over the next decade, the resulting galaxy redshift surveys will transform our knowledge of dark energy, the physical mechanism accelerating the present-day cosmological expansion rate. Among his many honours, Percival has received the 2008 Fowler Prize of the Royal Astronomical Society and a Distinguished Scientist Fellowship from the Chinese Academy of Sciences in 2016.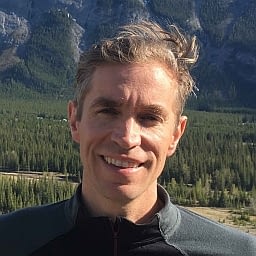 Dr. Erik Rosolowsky
Associate Professor,
University of Alberta
Erik Rosolowsky is an associate professor of physics at the University of Alberta. He studies how galaxies form stars using telescope observations and numerical simulations. Erik completed his doctoral thesis at the University of California, Berkeley and was a National Science Foundation Postdoctoral Fellow at the Harvard-Smithsonian Center for Astrophysics. After five years teaching at UBC's Okanagan Campus, he and his family decided to truly embrace winter and move to Edmonton in 2013, where he has worked since.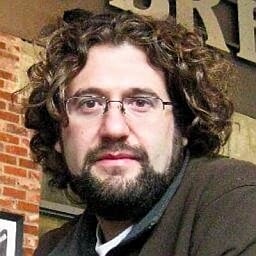 Dr. Jason Rowe
Assistant Professor, Bishop's University
Dr. Jason Rowe received his PhD at the University of British Columbia for his work on measuring the reflectively of extra-solar planets using photometric measurements from the Canadian MOST Satellite. After his PhD Dr. Rowe joined the Kepler team as a NASA Postdoctoral Fellow contributing towards the first Kepler discoveries and was awarded the NASA Exceptional Scientific Achievement medal for his work on measuring fundamental parameters of exoplanets. Dr. Rowe then joined the SETI Institute as a research scientist and member of Kepler Science office and his continued work on exoplanets lead to the discovery of Earth-sized planets in the habitable zone of main-sequence stars and bulk validation of 812 extrasolar planets. During his tenure at SETI he was awarded his second NASA Exceptional Scientific Achievement medal. Dr. Rowe then joined Dr. Rowe is currently a Canada Research Chair in Extrasolar Planet Astrophysics, his current research goals are to determine what properties make a planet 'Earth-like' and whether there is life beyond Earth. He has authored and co-authored over 200 publications with over 16000 total citations.
---